Rulantica (Europa Park, Rust, Germany) recently opened the Vikingløp RallyRACER®, an innovative, 8-lane, fully enclosed ride that provides guests with a one-of-a-kind racing experience. This exciting new ride features 8 long, winding tracks that are designed to mimic the speed and intensity of competitive ski racing. Riders race head-to-head down the track, encountering thrilling drops and turns along the way as they weave through fully enclosed flume sections and expansive shared RallyPOINTS®!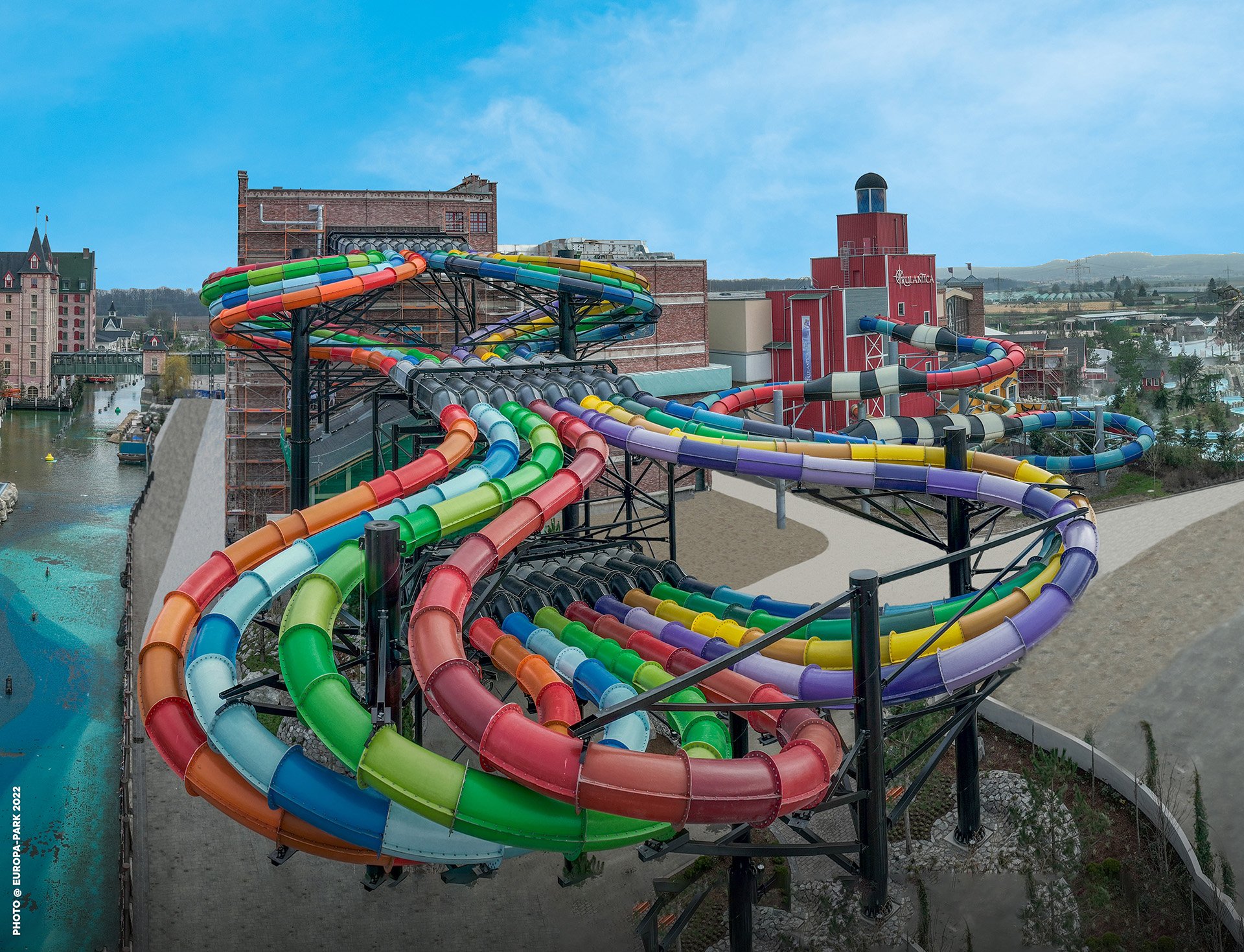 RallyPOINTS
Like other ProSlide RallyRACER®, the Vikingløp RallyRACER® features patented RallyPOINTS®, which use low divider walls and a u-shaped flume at key touchpoints to allow riders to see and hear their competition. This heightened competitive experience is sure to keep guests coming back for more, as they strive to achieve the fastest time and beat their opponents.
Custom Ride Path
The RallyRACER® is also fully customizable with up to 10 lanes, endless track plan flexibility, incorporation of ProSlide OctoRACER or KrakenRACER elements, open or fully enclosed RallyPOINTS, and custom fiberglass effects and theming. This allows park owners and operators to tailor the ride to their specific needs and create a truly unique experience for their guests. With the RallyRACER® Advanced Leaderboard System, which displays and tracks ride times and race winners, the ride can be further enhanced to promote repeat ridership and increased interactivity.
Overall, the Vikingløp RallyRACER® is a thrilling new addition to Rulantica's lineup of water rides and attractions. As the leading water ride company in the world, ProSlide is committed to innovation and excellence, ensuring that our racers will continue to transform the water park racing experience for decades to come. With the RallyRACER® and other ProSlide products, water parks can provide guests with unforgettable shared experiences and memories that will last a lifetime.
Capacity
In addition to providing a thrilling and competitive ride experience, the RallyRACER® offers a range of benefits for water park owners and their guests. One of the most significant benefits of the RallyRACER is its ability to increase park capacity. With its advanced design and innovative start system, the ride allows parks to efficiently move guests through the queue and onto the ride, increasing ride throughput and reducing wait times.
This increased capacity not only improves the guest experience but also translates into increased revenue for park operators. With more guests able to ride the RallyRACER® in a shorter amount of time, parks can generate more revenue from ride admissions and concessions.
ProSlide's RallyRACER® has won numerous industry awards and is featured in some of the world's best water parks, including Siam Park, Hersheypark, Atlantis' Aquaventure Dubai, DreamWorks Waterpark at American Dream, Disney's Blizzard Beach, Rulantica, Jamberoo Action Park, and Soaky Mountain Waterpark. These industry-leading water parks, and many others around the globe, trust ProSlide Technology to deliver uncompromising, world-class experiences for their guests.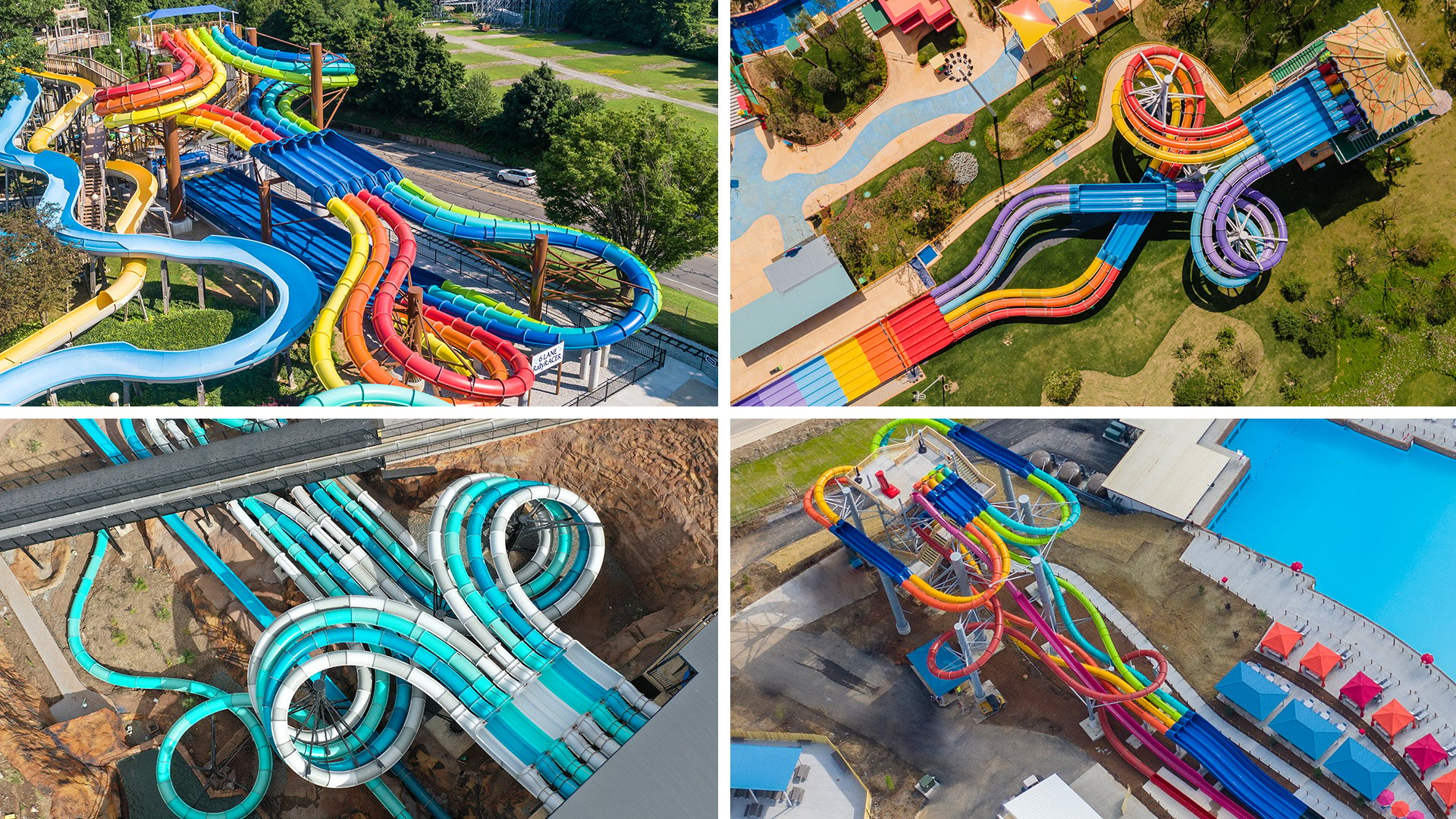 In conclusion, the RallyRACER® is more than just a thrilling and innovative ride; it's a valuable addition to any water park's lineup. By increasing capacity, providing a shared experience, and offering customization options, the RallyRACER® can help water park owners and operators take their parks to the next level. Contact ProSlide today to learn more about the RallyRACER® and how it can benefit your water park.