Unparalleled
Ride Integration
We plan water parks every day
A lot goes into the creation of a water park. That's why ProSlide's team of Master Planners are the best resource in the market to help you plan your dream water park. Every single day, our team plans water parks of all shapes and sizes. 
From developing ride mixes to adjusting the number of concession stands, we're there to help get everything just right and turn a dream into a reality.  
Our master planners are world-renowned experts in their field, with decades of experience planning water parks.
We have designed the world's best parks with the world's leading water park brands, like Disney, Universal, Six Flags, Siam Park, OCT, and many more. Our singular focus translates to unparalleled ride integration and an unbeatable customer experience for all our clients.
Attraction Mix Optimization
Programming
Existing Park Analysis
Master Planning
Thematic Development
Concept Development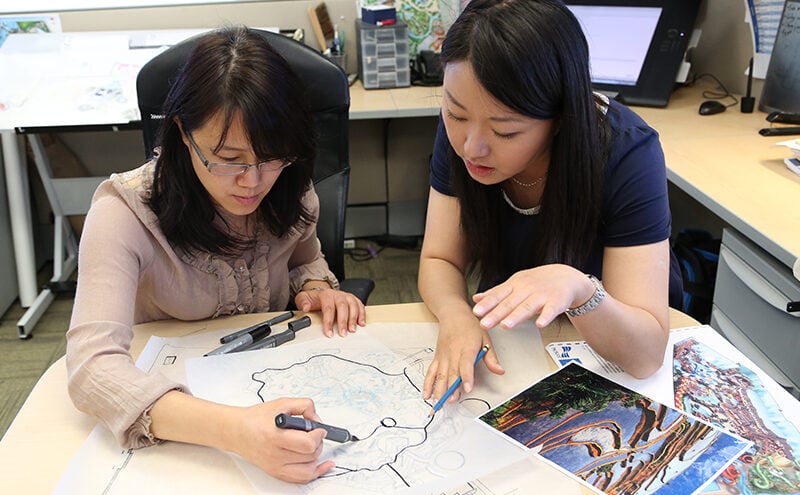 "The key to a successful water park hinges on the creation of a quality master plan."
Industry leading parks aren't always the biggest or most extravagant in the world. They're the ones that exceed a guest's expectations, regardless of size or location.
They're well-planned, expertly manufactured, purposefully designed, and instantly recognized, standing apart from competition in the market. These are the parks that thrill guests while performing with exceptional operational efficiency and effectiveness now and for decades into the future. They're ProSlide parks.
A One-of-a-Kind Experience
ProSlide's team of Master Planning experts work tirelessly to transform every client's vision to reality. We care. Obsessively.
That's why we spend the time to carefully customize your ride mix and your park layout to maximize the guest experience.  Every square foot is designed to keep lines moving, maximize flow, and deliver an industry leading water park experience that keeps guests coming back for more.