The genesis of ProSlide's water rides lies with the company's unique skiing origins. ProSlide founder Rick Hunter drew inspiration from his time on Canada's alpine ski team, using that experience to mirror skiing's smooth turns and high speeds in the each ProSlide's water rides. The results are the most awarded water rides in the world and a commitment to relentless innovation. Your ProSlide water rides will deliver timeless experiences for your guests that will help you win in your marketplace.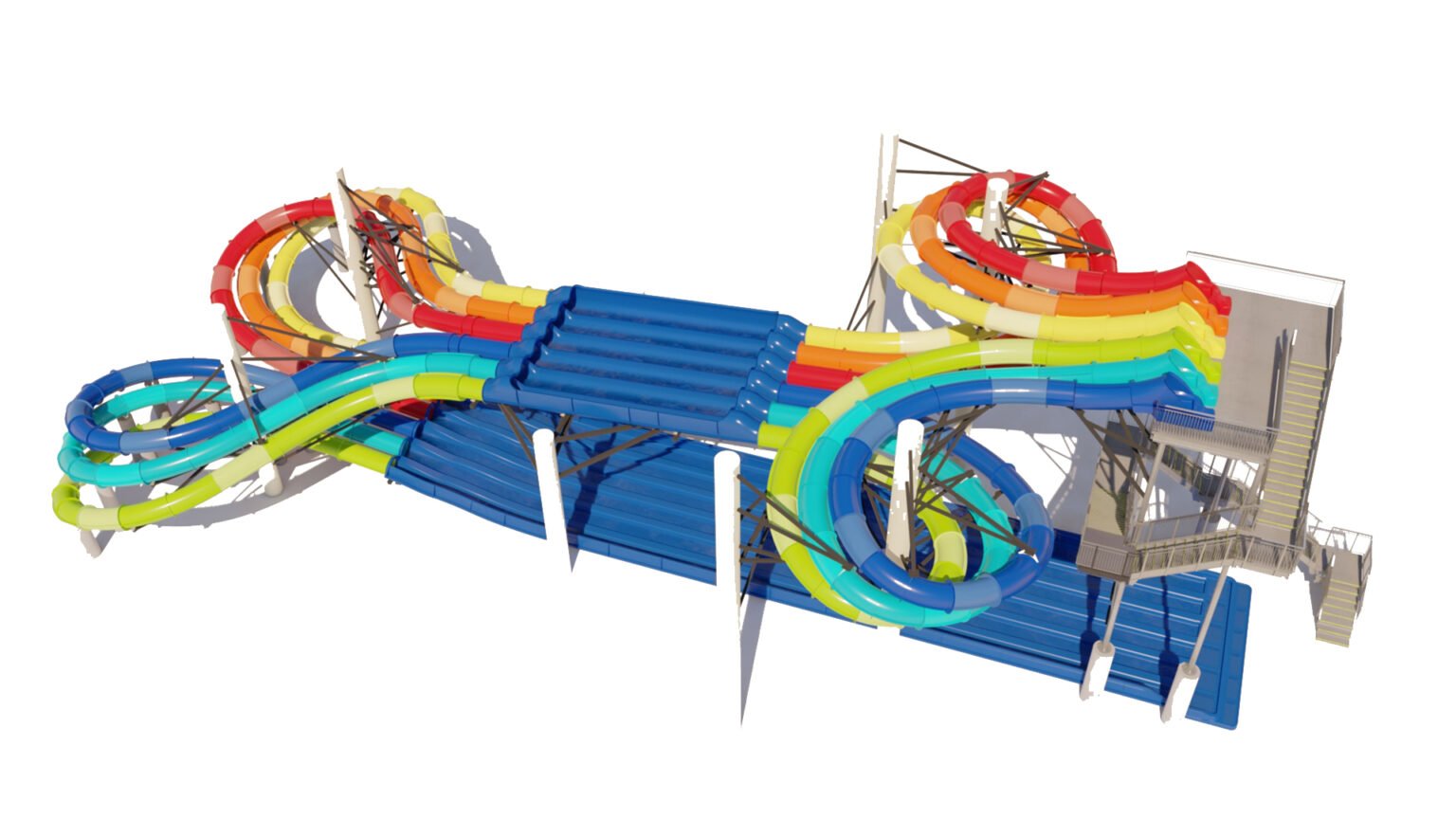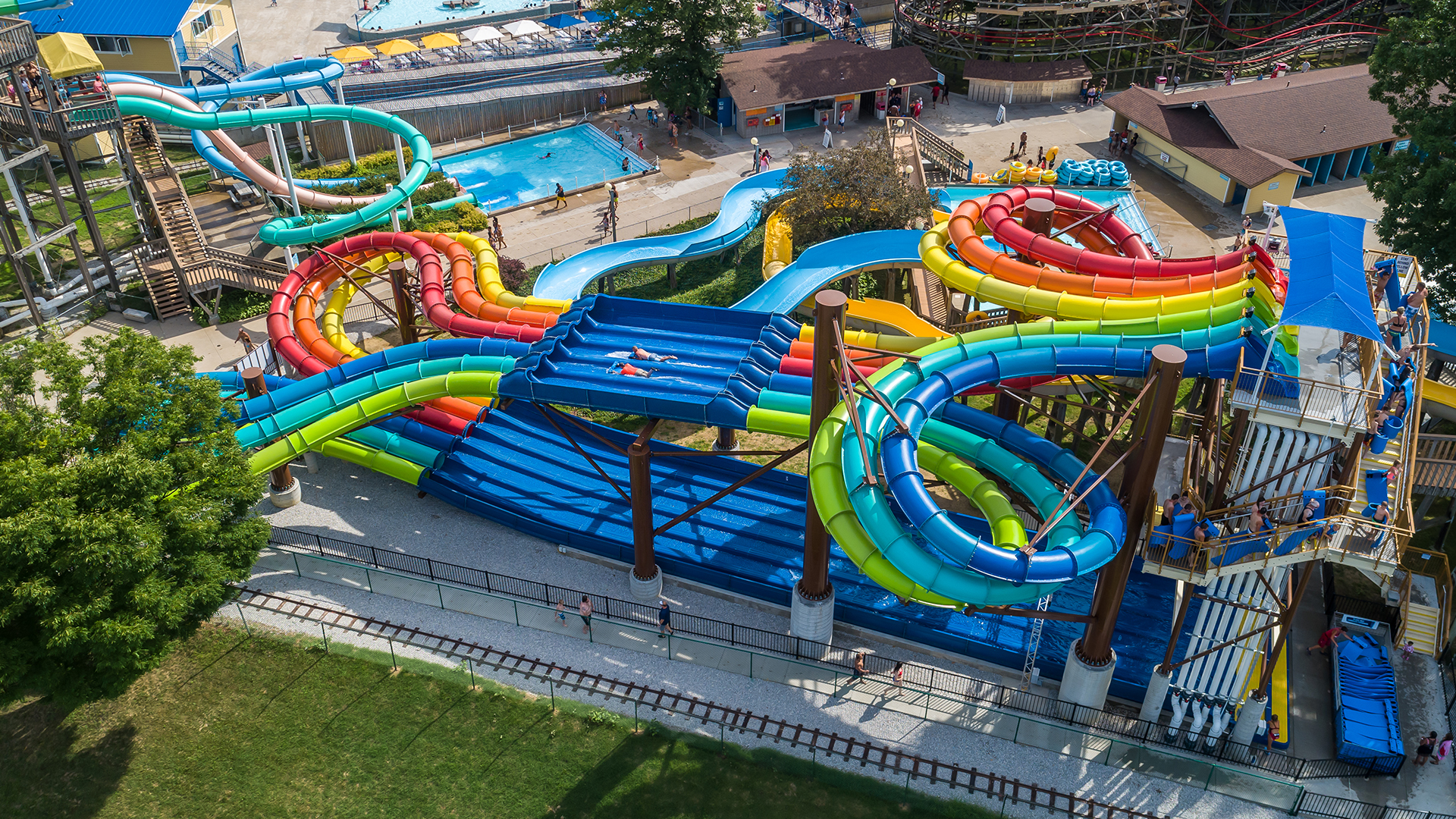 Investing in custom complexes.
Complete the perfect ride experience with a ProSlide custom complex. Uniquely customized for every park, ProSlide's custom complexes combine any mix of rides on a single tower to perfectly match a park's footprint, demographics, target capacities, and budget.
Differentiation is critical and custom rides provide a one-of-a-kind experience that can't be duplicated. Our rides are tailored to perfectly match with your demographics, capacities, and budget, providing you with everything you need to deliver the most entertainment value for your space.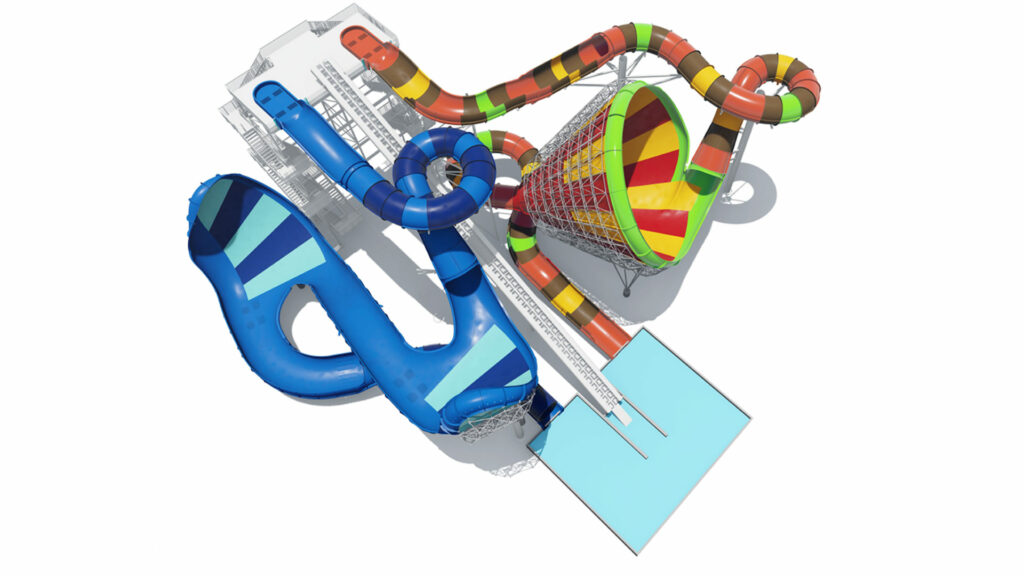 ProSlide delivers true custom design with:
30+ years of design excellence
ProSlide has been pioneering and practicing water ride design excellence for over 30 years. Every ProSlide Water Ride is custom with each design improving on the last. Your next ProSlide ride will be designed by the team trusted by Disney, Universal, Six Flags, SeaWorld, OCT, Siam Park, and other world-leading water parks.
Deep understanding of ride physics
ProSlide's ride design expertise goes deep into the curves, gradients, and technology to design the world's best water rides. ProSlide's design team is the most experienced in the industry and will give you a competitive advantage in your market.
Widest range of fiberglass profiles
ProSlide has the largest inventory of fiberglass flume profiles in the industry. We are tooling new molds every day to expand our design toolkit and create compact, high-performance water rides.
Firm commitment to your success
Every water park deserves perfectly designed rides. That's why design and building the world's best water rides is – and has always been – ProSlide's commitment. You'll know a ProSlide ride when you ride it and so will your guests.