We're invested in our customers' success on a personal level, nothing feels better than helping you be your best. A "best park" is a park that captures a dream, seizes on an aspiration and delivers big on expectations. It's a park that's well-planned, expertly manufactured, artfully built, and instantly recognized; a park that thrills guests while performing with exceptional operational efficiency and effectiveness now and for decades into the future.
Which is why we're so proud of this year's winners of Golden Ticket awards, the People's Choice of the amusement industry. Congratulations to the following parks for their winning ProSlide® rides!
Best Water Ride Award Winners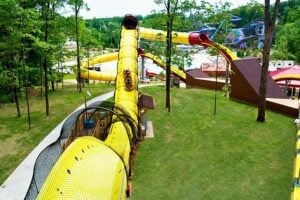 1st Place, 7 Consecutive Years! — Holiday World's "Wildebeest"
(ProSlide® HydroMAGNETIC® ROCKET®)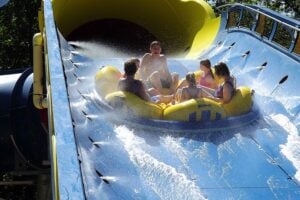 2nd Place, 3-time Winner  — Holiday World's "Mammoth" 
(ProSlide® HydroMAGNETIC® MAMMOTH®)
Best New Water Ride Award Winners
3rd Place — Beech Bend, USA
(ProSlide® Custom Complex)
5th Place — Raging Waves' "Wonambi"
(ProSlide® TornadoWAVE® 60)
To learn more about water rides that could put your park on the winners list, please get in touch. Or book a one-on-one meeting with us at a key industry event this Fall. We'll be in Barcelona for IAAPA Euro Attractions (EAS), Booth #1811, New Orleans for World Waterpark Association's WWA, Booth #201 and Orlando for IAAPA Attractions Show (IAAPA), Booth #5140.