We're excited to announce that we have installed our first American ProSlide RocketBLAST® nozzle retrofit at Six Flags Fiesta Texas Thunder Rapids water park.
This upgrade drastically improves the efficiency of our water coasters, allowing Six Flags Texas to operate their RocketBLAST® using 25% less water and 37% less pressure.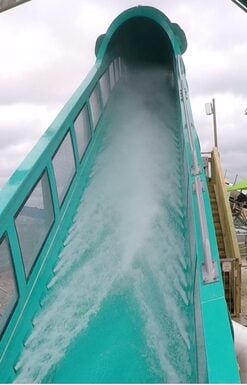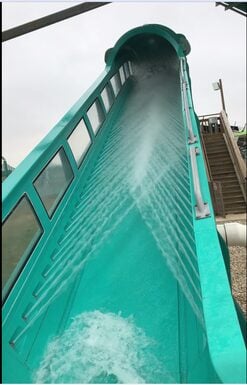 In addition to the water pressure and volume reductions, our new RocketBLAST® nozzle breakthrough reduces the cost for replacement parts, improves water evacuation – leading to smoother accelerations entering boosters – and enables faster in-flume repair via our patented tool-less double-locking nozzle design.
The overall efficiency increase has a trickle-down effect by reducing pipe diameters, valve sizes, electrical infrastructure and electricity demand size which translates to a lower cost of ownership for clients.
In total, this investment will save Six Flags Texas an astounding 30% on their annual power bill without sacrificing any ride performance.
While all current RocketBLAST® water coasters already feature this new technology, water parks that invest in this nozzle breakthrough for their existing coaster attractions can save considerable time and money.
Our state-of-the-art water coasters are continuously drive the industry in innovation, value and performance, with 35 installations around the world since 2006.
To strengthen this lead, we are tirelessly developing new ways to further improve our award-winning coasters, allowing us to provide additional value to our clients.