About
Six Flags Entertainment Corporation, more commonly known as Six Flags, is the world's largest regional theme park company with 27 parks across the United States, Mexico and Canada. For 60 years, Six Flags has entertained millions of families with world-class coasters, themed rides, thrilling water parks and unique entertainment. Headquartered in Arlington, Texas, Six Flags owns more theme parks and water parks combined than any other amusement park company in the world.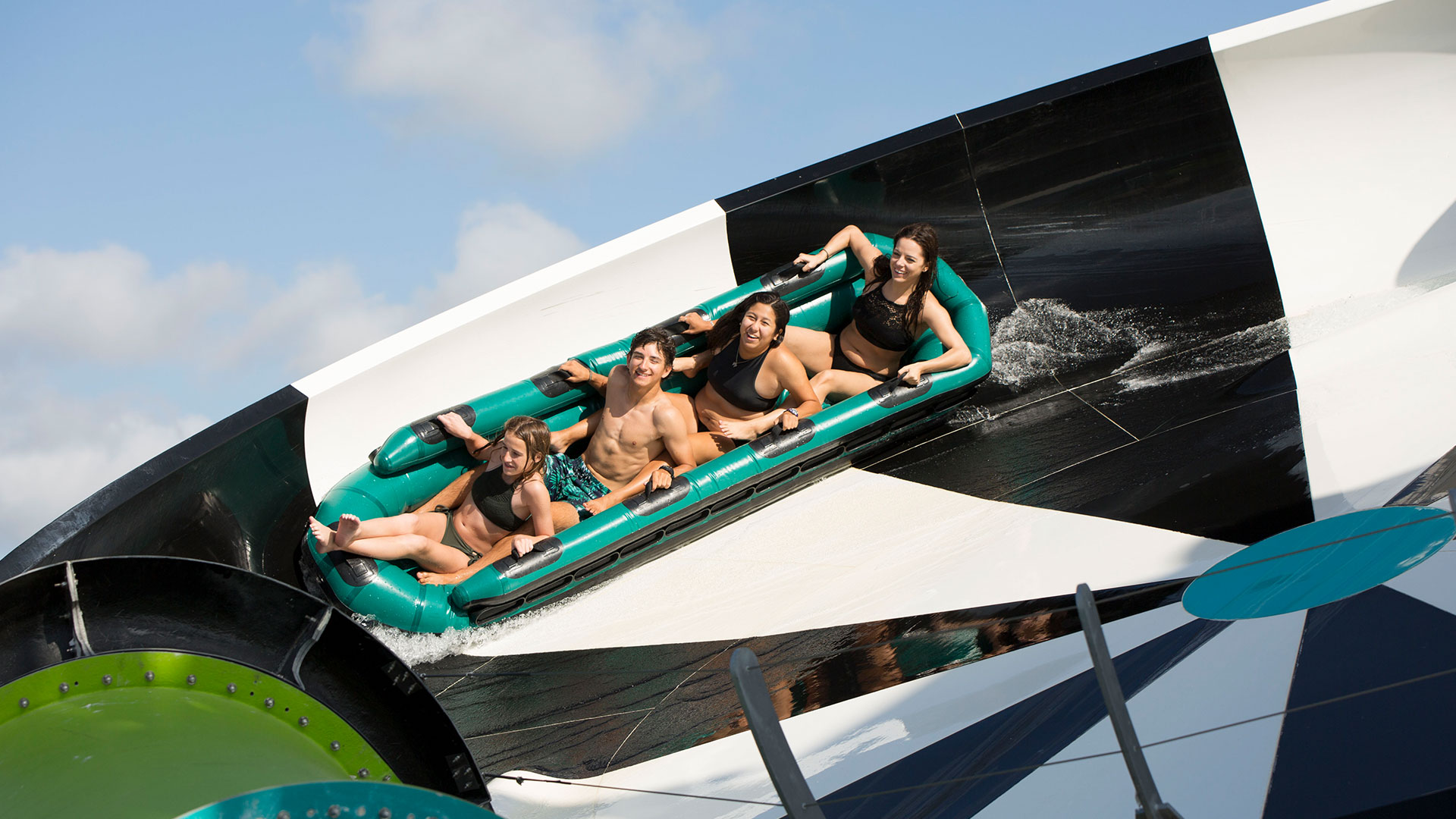 Relationship
ProSlide and Six Flags have an incredibly strong relationship that has grown and evolved over the course of decades. Across 21 of Six Flags' parks in North America, ProSlide has installed over 200 of its high-performance water rides. With installations all over the continent, the sheer multitude of projects from this partnership has undoubtedly helped define the water ride landscape in North America. Both companies continue to work on new and exciting projects like the LTG RocketBLAST® Water Coaster at Six Flags Fiesta Texas or the TornadoWAVE® 60 at Wet n' Wild Splashtown.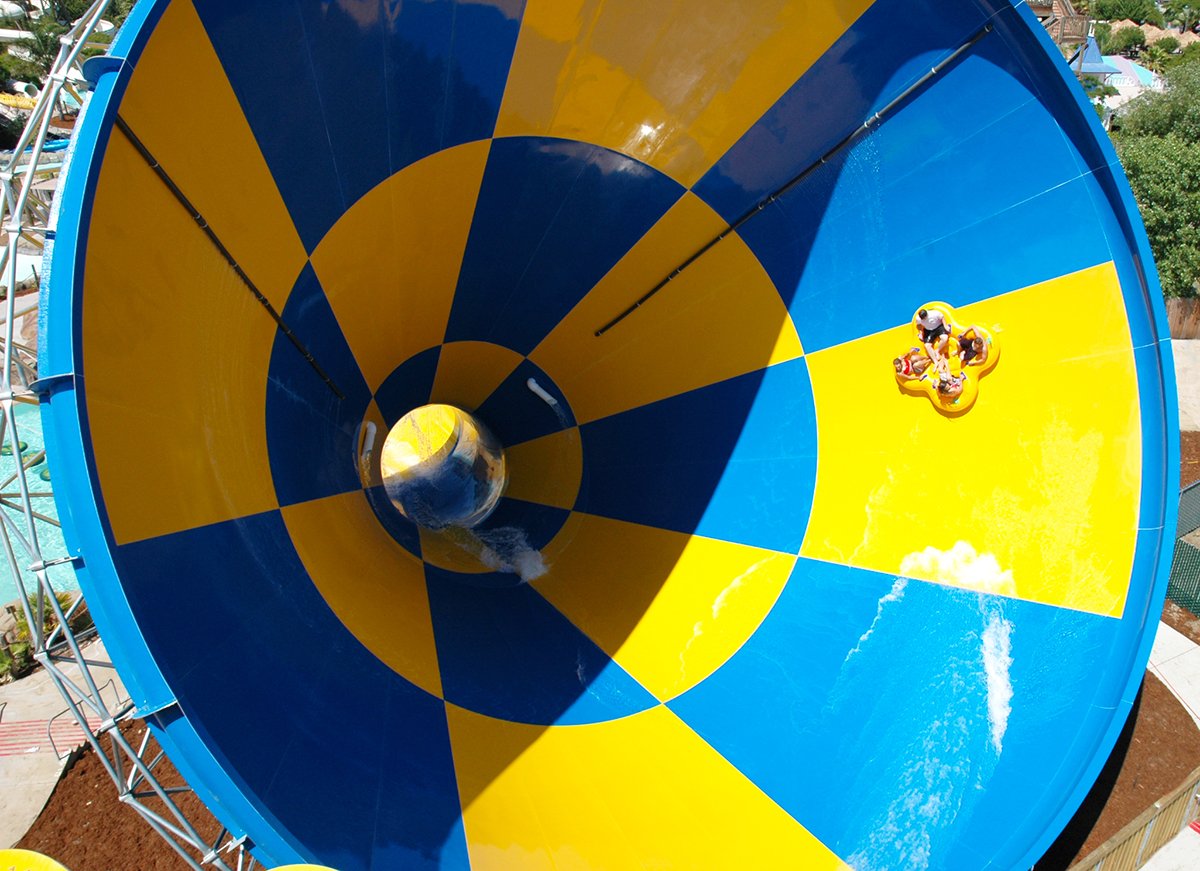 Iconic ProSlide Rides that Help Define the Six Flags Experience
Many of ProSlide's iconic water rides have seen an extraordinary level of popularity across Six Flags' parks, resulting in installations at multiple locations. Rides like ProSlide's towering TORNADO® funnel ride are installed at 10 of Six Flags' parks, illustrating a deep understanding of the unique thrills it offers guests and how its visual appeal can change a park's landscape. Classic serpentine rides like the MAMMOTH® and TWISTER appear at 7 and 11 parks, respectively, while the high-thrill FreeFALL is installed at 9 parks across the continent.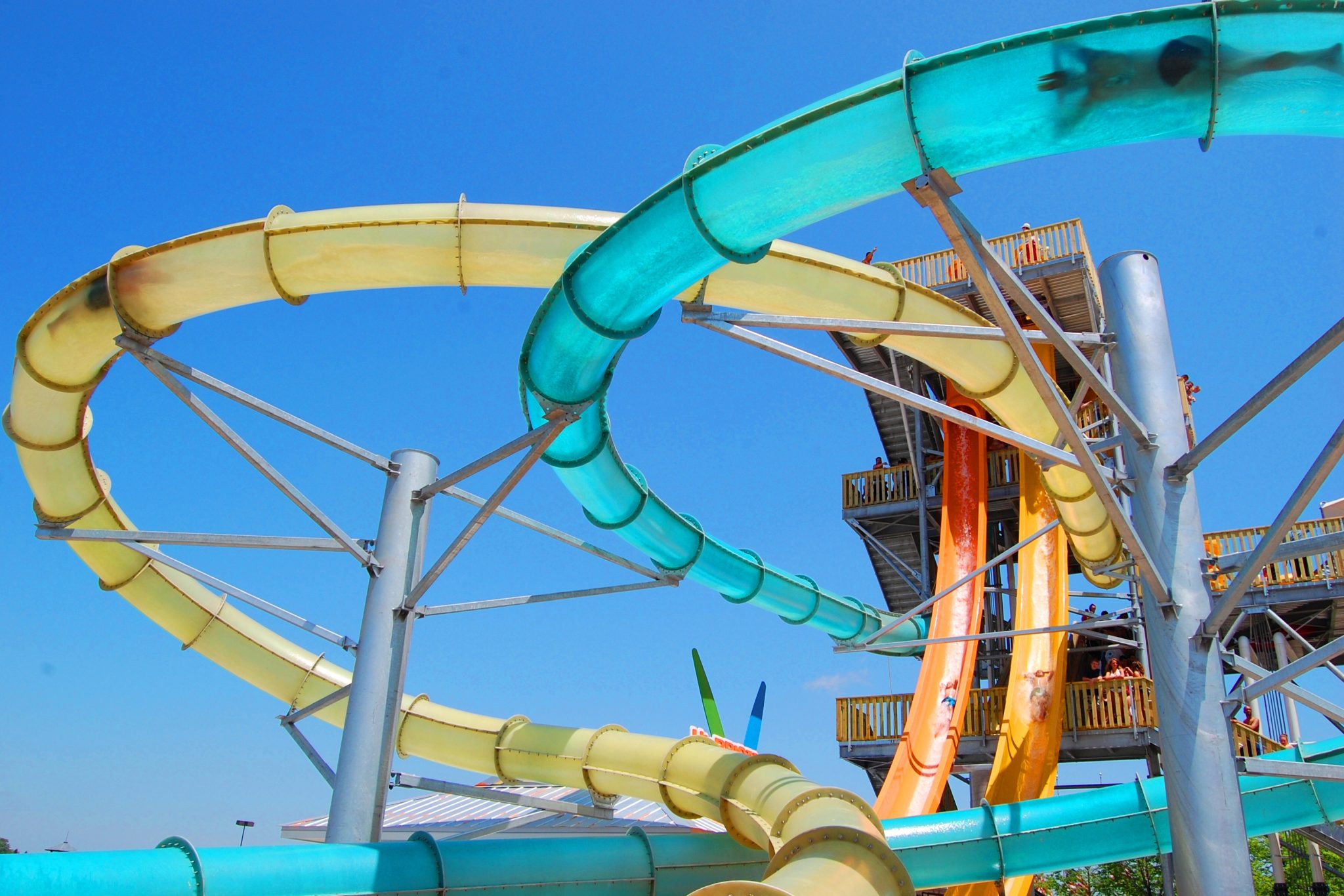 Popular ProSlide Attractions Six Flags-Owned Parks
MAMMOTH®: Great Adventure/Great America/Six Flags America/Great Escape/New England/St. Louis/White Water
SuperLOOP®: Fiesta Texas/Great America/Concord/Magic Mountain/St. Louis
TORNADO®: Six Flags America/Fiesta Texas/Great Adventure/Great America/Great Escape/Magic Mountain/New England/Oaxtepec/Over Texas/St. Louis/White Water
TWISTER: Six Flags America/Fiesta Texas/Great Adventure/Great America/Magic Mountain/New England/Oaxtepec/Over Texas/St. Louis/Water World/White Water
OctopusRACER: Adventure Island/SeaWorld San Diego/Great America
KrakenRACER®: Great Adventure/Great Escape
FreeFALL: Fiesta Texas/Great Adventure/Great America/Great Escape/Magic Mountain/Oaxtepec/Over Texas/St. Louis/White Water
CannonBOWL®: Fiesta Texas/Great America/Great Escape/Georgia/Over Texas