Since it's debut at Tenerife's Siam Park in 2015, ProSlide's® wildly successful and iconic FlyingSAUCER® has been transforming water parks all over the world. Garnering that year's IAAPA Best New Water Ride award, the FlyingSAUCER has been installed at over 30 prestige water parks, like Hershey Park, Skara Sommarland, OCT Nanjing, and Universal's Volcano Bay. With global awards, accolades, and installations, the FlyingSAUCER has gone on to earn a reputation as one of the most innovative water rides available today that anchor some of the best parks across continents.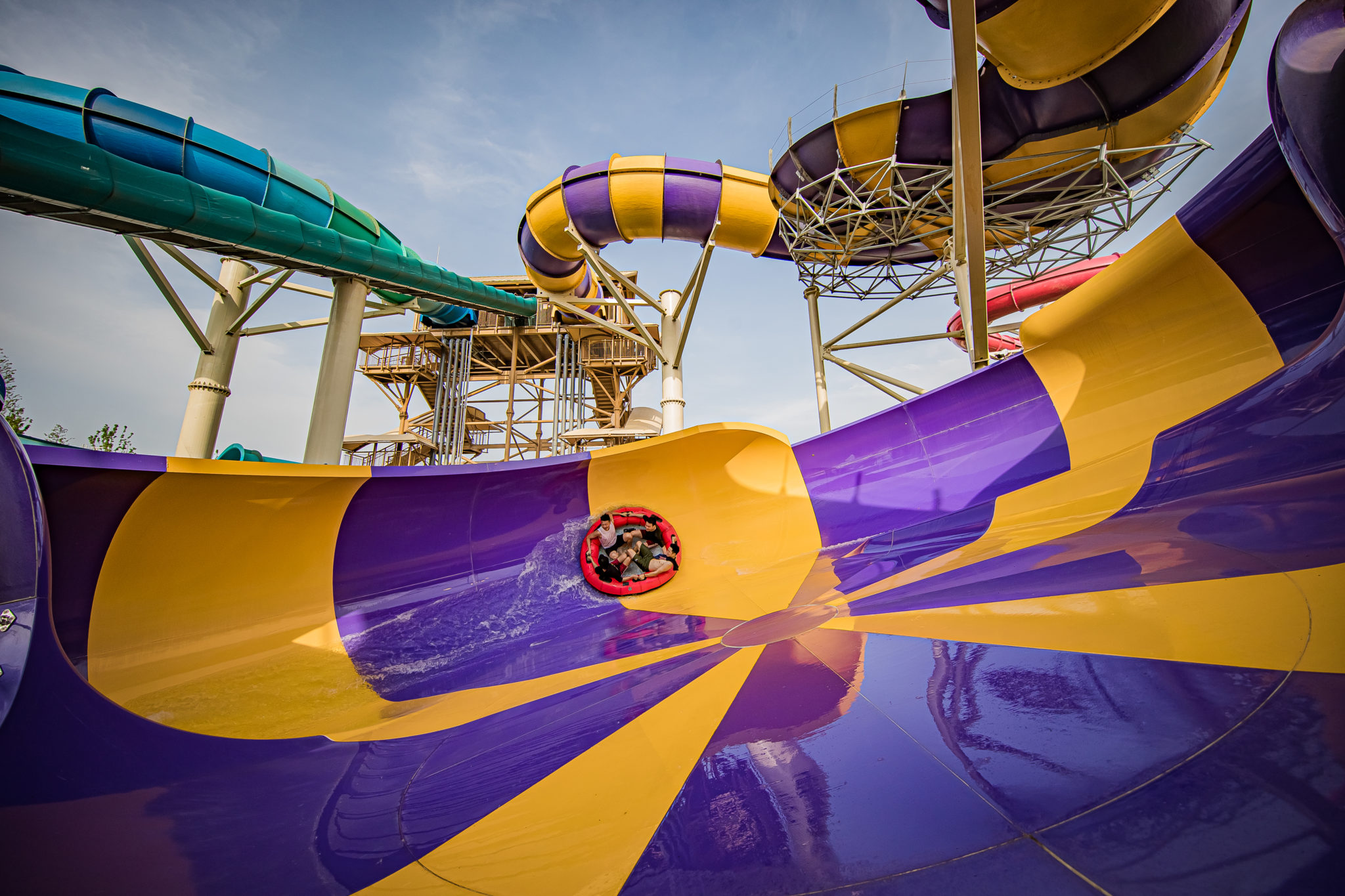 Like many of ProSlide's rides, the genesis of the FlyingSAUCER's development originated with the company's skiing heritage. As a member of Canada's alpine ski team in the early 70's, ProSlide's Chairman and CEO Rick Hunter was always inspired by skiing's smooth turns and sought to mirror those speeds and motions in his company's water rides. ProSlide CCO Ray Smegal speaks of the company's vision to bring this experience to guests: "With the FlyingSAUCER we really wanted to give the rider the opportunity to experience the thrills of a giant slalom ski turn" says Smegal. "We're thrilled that we've been able to bring the high-performance experience and exciting speed of the FlyingSAUCER to so many different markets."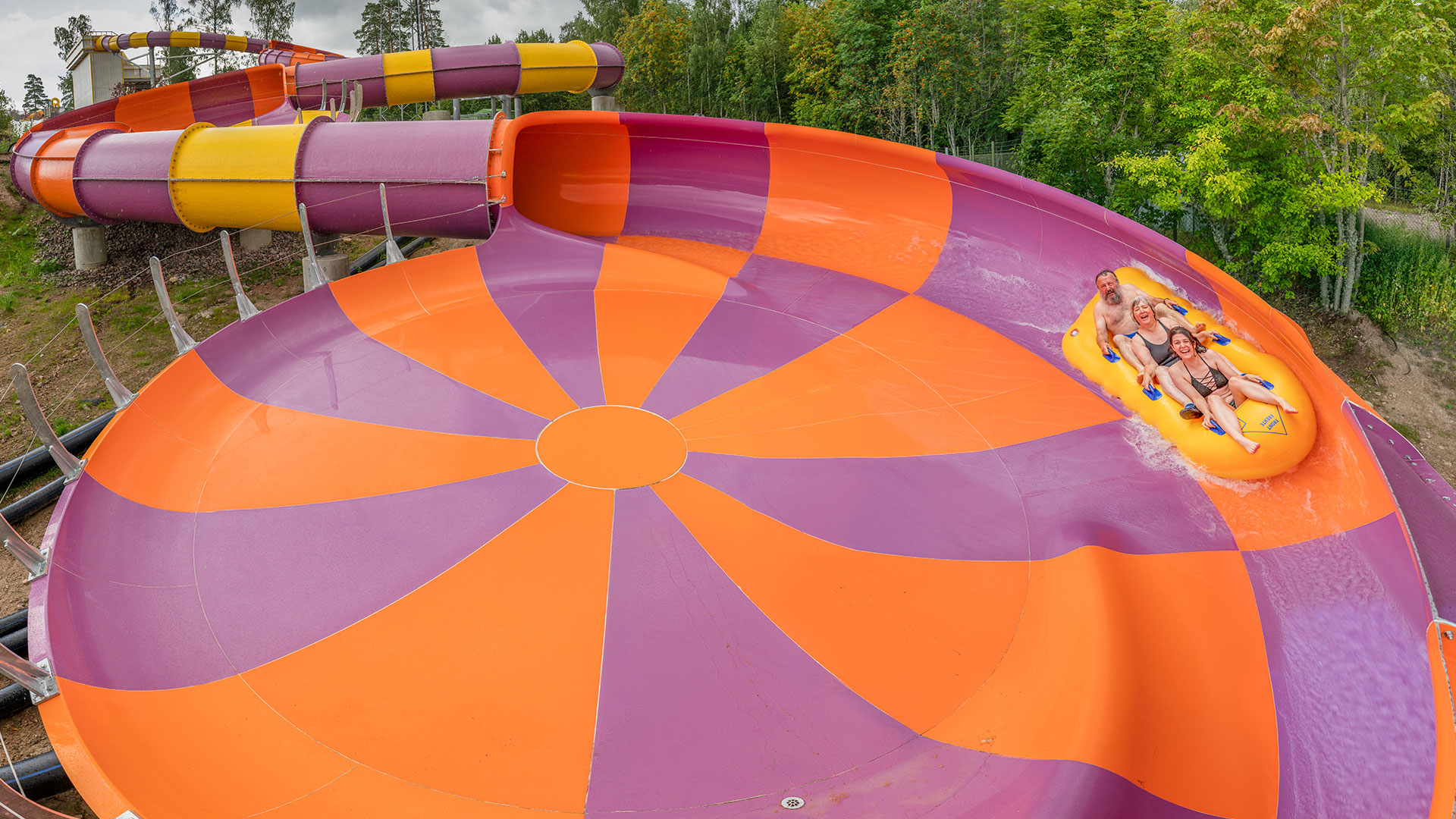 The FlyingSAUCER is engineered with patented ProSlide technology for its one-of-a-kind experience, making it exclusive to the company and something that can't be replicated. Visually defined by its compounded curve outer wall and flat plate in the center, the saucer itself is tilted at a steep angle to create the high-speed accelerating turn. With the option to be tilted at various angles, the FlyingSAUCER offers such versatility that from park-to-park no ride experience is the same. But while the technology and design of the FlyingSAUCER are the backbone of the ride, the experience is what leaves guests wanting more. Speaking of what riders can expect from it, ProSlide's Director of Product Development Greg White describes the experience: "It's really as close as you can get to feeling like a World Cup ski racer. You look down the fall line to the exit and anticipate the turn as you drop and dive through it. It's a completely different feeing that's inherently ProSlide because of the inspiration behind the turn. It creates a special experience you can't get anywhere else."
That special experience is what the team at Siam Park were looking for when developing their park. "It's a unique feeling: the combination of the drops and the uphill sections and the high-speed curves makes it very extreme, very fast … stronger than anything we have in the park. And that's SINGHA", says Christoph Kiessling, Managing Director of Siam Park.
ProSlide's has since installed multiple FlyingSAUCERS at locations throughout the world including parks like OCT Nanjing, Soaky Mountain Waterpark and Cafalandia.