ProSlide Technology Inc., the industry leader in water ride design, technology, and manufacturing, is pleased to announce the creation of a revolutionary, new attraction under the WaterKINGDOM suite of family attractions: the KidzADVENTURE Tower (KAT). Comprised of a customizable number of iconic ProSlide waterslides that are anchored onto a single, dedicated structure, the KAT is an innovative and radical addition to WaterKINGDOM. The world's first KAT made its debut with the opening of the most anticipated water park expansion in history earlier this month, at Atlantis Aquaventure in Dubai.
Located in the park's Splasher's Cove family area, the KAT takes inspiration from ProSlide's expansive collection of iconic water rides. "It's a culmination of ProSlide's 35 years of expert water ride design", says ProSlide's Chief Commercial Officer Ray Smegal. "We've combined the thrills of our iconic adult rides along with the safety and design of our groundbreaking KIDZ rides to create a truly innovative attraction that is unlike anything else in the market."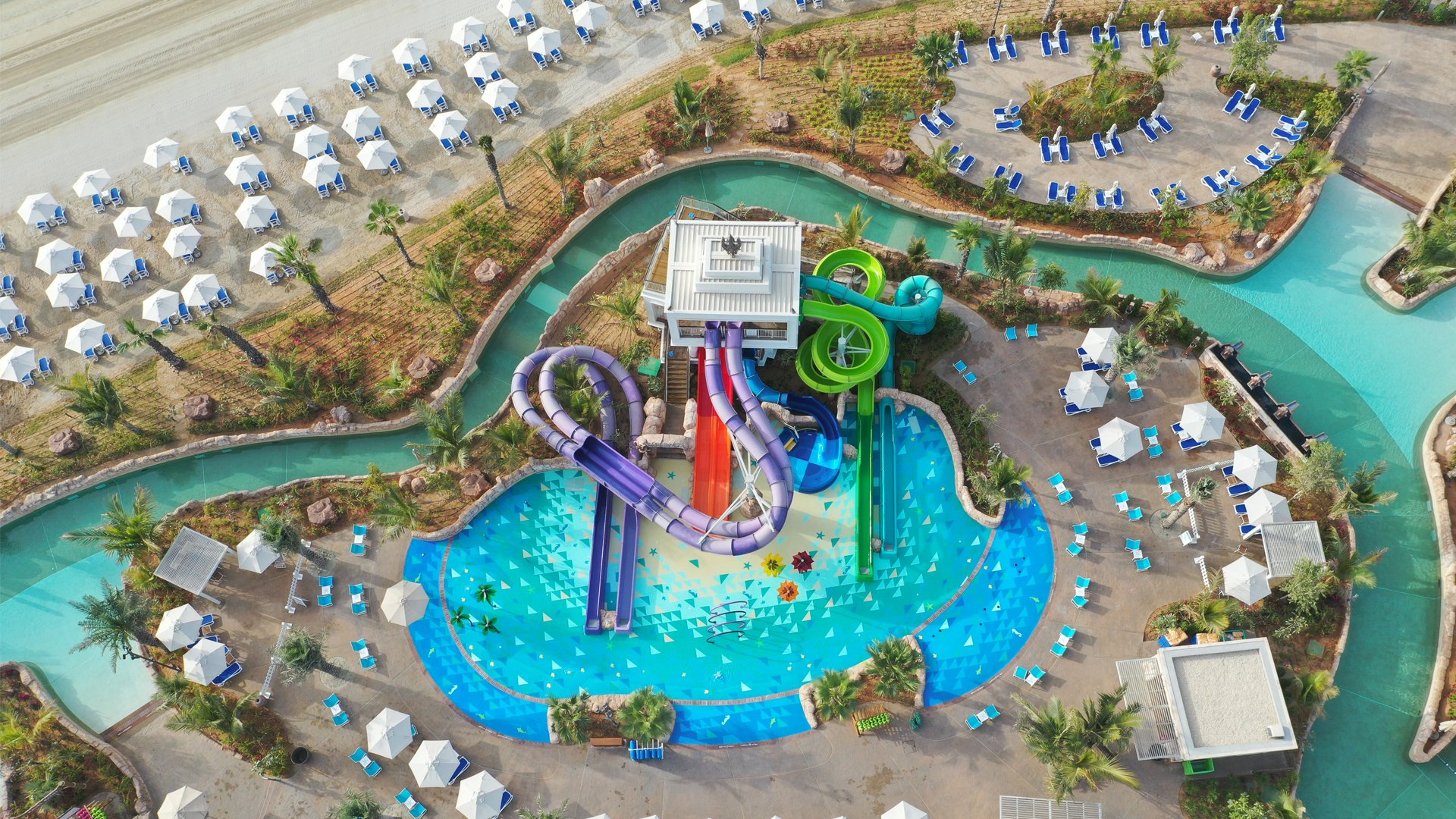 The rides featured on the KAT are a unique addition to ProSlide's stable of rides in that they're smaller than the traditional adult rides, but larger than the company's KIDZ rides. World-renowned names like the KIDZ PIPEline, KIDZ ProRACER®, KIDZ BOWL, and the brand-new KIDZ RallyRACER are purposefully redesigned to be larger and suit the unique demographics of the KAT's riders. Those size distinctions make the KAT an independent attraction, while also being an integral part of ProSlide's 'graduated ride experience'. The company's Director, Product Line Management and R&D, Greg White explains: "In the WaterKINGDOM space, a key factor in the product design process is to build a 'graduated' experience for young riders to aspire toward a more advanced ride as they age and grow confidence. For riders looking for something more thrilling and challenging than our KIDZ rides, but not yet ready for our adult rides, the KAT is the perfect addition to any park."
About ProSlide
ProSlide is the global leader in water ride design and manufacturing, supplying high-performance water attractions to new and expanding water parks around the world.
For over three decades, ProSlide has led the market in water ride innovation and technology with over 100 awards and recognitions, winning 15 IAAPA Best New Water Ride awards in the last 18 years, 5 times more than all other manufacturers combined and 4th time recipient of the IAAPA IMPACT Award.