WaterKINGDOM represents the absolute best in children and family water park attractions. For decades, children's water rides have lagged their larger counterparts in research and development, as well as new product introductions. In fact, the first iconic kids' water ride didn't appear until 2006 when ProSlide introduced the KIDZ TORNADO® at Chimelong Water Park, China. Since then, water parks and water rides have transformed with new technology and groundbreaking new water parks.
WaterKINGDOM's suite of children's rides and water entertainment structures – RideHOUSE®, KIDZ Rides, and Spray Parks – bring relevant and purposeful innovation to children and family water park attractions. It's a water park within a water park. Using design principles from the best new water parks, ProSlide's WaterKINGDOM maximizes capacity, guest entertainment value, and ROI. Families will claim their cabana or lounge chairs in the morning and then enjoy the WaterKINGDOM all day.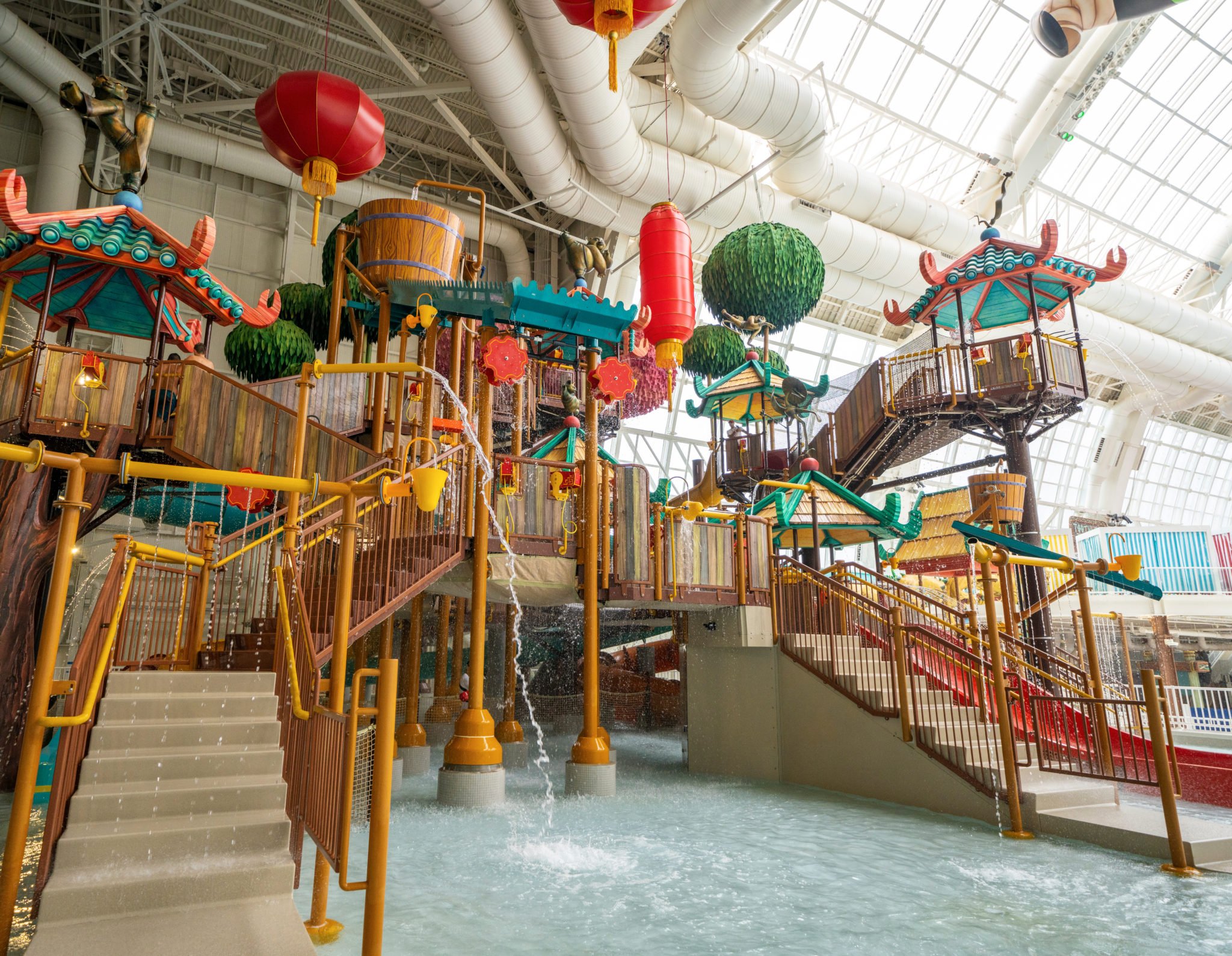 Designed for kids and their families, WaterKINGDOM made waves throughout the entire industry and with good reason. Key installations, new product breakthroughs, and a growing product portfolio cemented last year as one for the history books. 2020 alone saw all of these achievements and many more:
The installation of a RideHOUSE® at two of the largest indoor parks in North America (Kalahari Round Rock and DreamWorks Water Park at American Dream).
Another marquee RideHOUSE® installation at Great Wolf Lodge Manteca.
The introduction of a new innovation – the KIDZ TornadoWAVE® to complement the KIDZ TORNADO® and bolster ProSlide's graduated ride experience.
The new addition of Spray Parks to the WaterKINGDOM portfolio, roundingout the adventure.
Not to mention, the installation with the most advanced RideHOUSE® in the world at Soaky Mountain Waterpark in Sevierville, Tennessee.
Even among that list of impressive new installations and new product introductions, 2021 is already shaping up to surpass last year's monumental WaterKINGDOM success.
Rulantica and ProSlide ready to raise the bar and break new records
Set to make its debut this year is a brand new RideHOUSE® installation at the world-famous Rulantica at Europa-Park, in Rust, Germany. This RideHOUSE® is poised to be a spectacular feat of design, engineering, and theming that sets a new standard in aquatic play at Rulantica's already world-leading water park.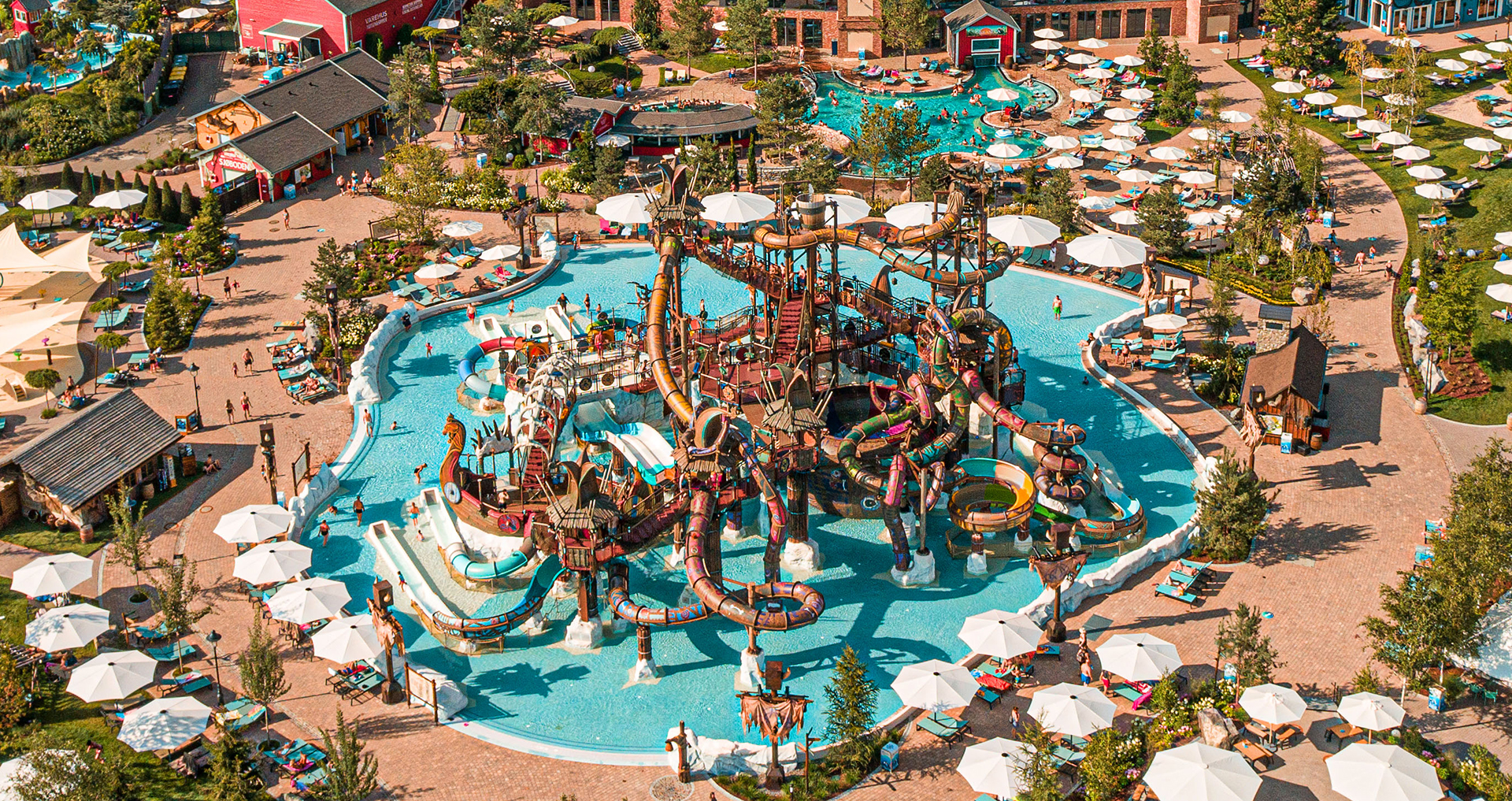 Housed outdoors, the RideHOUSE® will be completely customized to seamlessly integrate into the park's mythologically inspired Scandinavian theming. The awe-inspiring scene of a massive aquatic battle, the sea serpent Svalgur will be depicted towering over the aquatic play structure, locked in battle with a giant octopus, that is actually an expertly themed ProSlide Continuous BodyBOWL, with massive tentacles encircling the RideHOUSE®.
A large fiberglass tipping bucket will hold the appearance of being constructed from fish bones, and a tunnel, appearing to be made from whale bones, will serve as a transition point between sections. Even smaller aspects like the guardrails will include immersive details, like hand-carved Viking style shields and wood planks that cement the fantasy experience.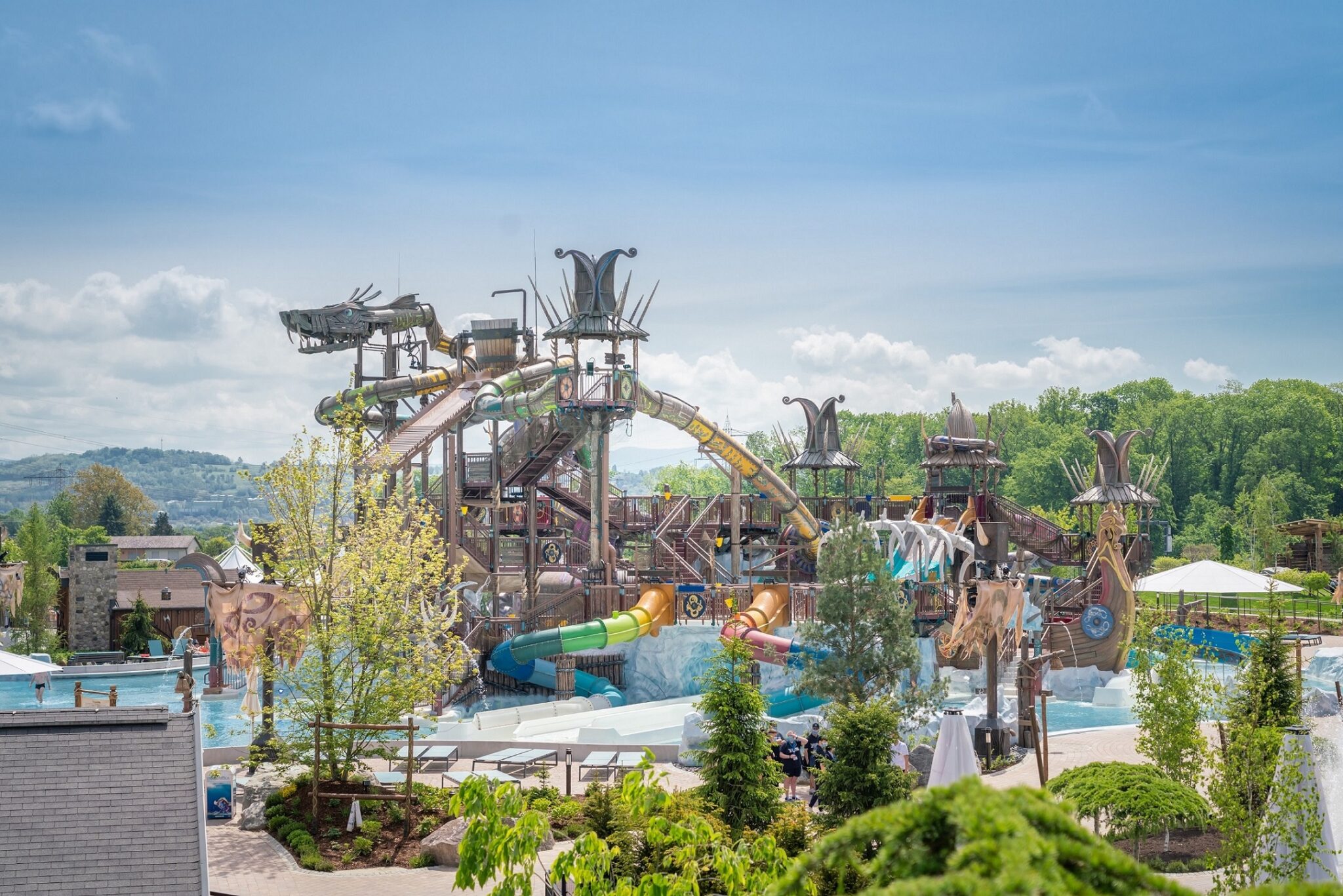 There's no debating that this coming year will be a landmark one for ProSlide and their industry-leading WaterKINGDOM. The sure-to-be mesmerizing RideHOUSE® at Europa-Park's Rulantica will elevate the already world-leading water park to unheard-of levels and establish a new global benchmark for immersive theming.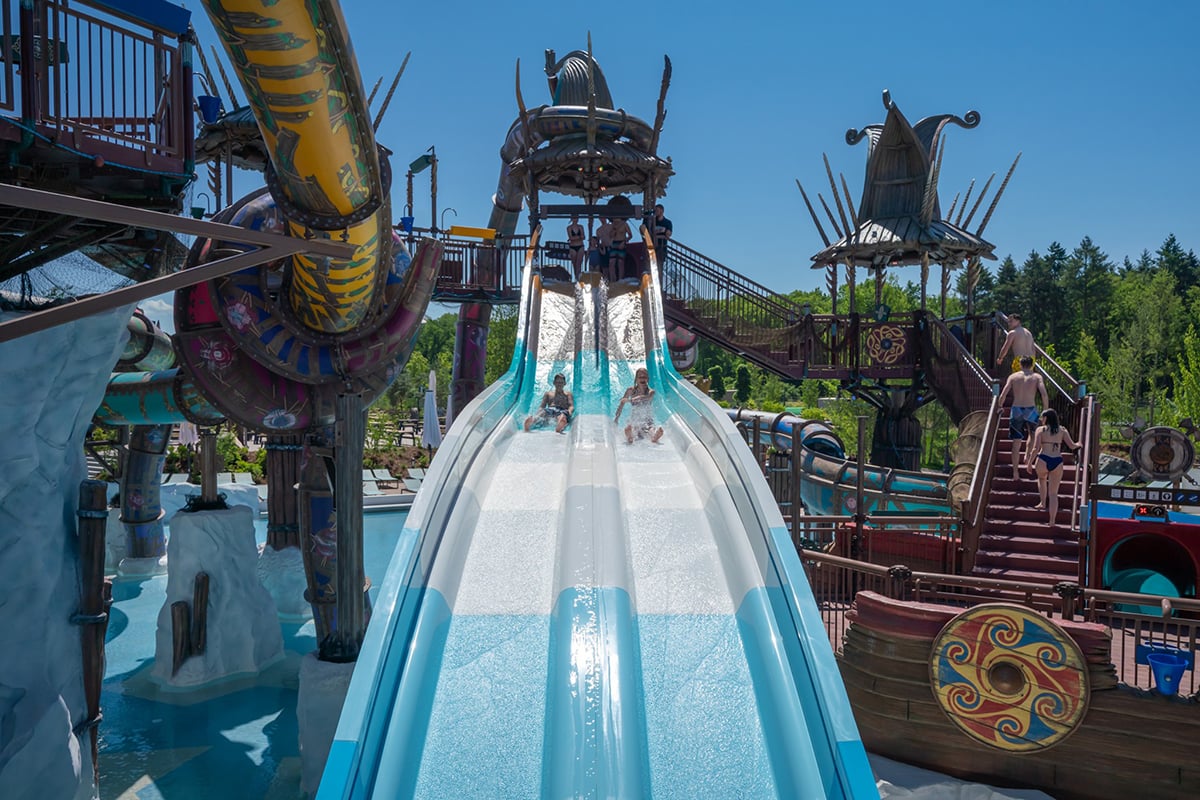 In just a few years, ProSlide has transformed the world of aquatic play and raised the bar of what the family area of a water park can be. Parks that are seeking to add new attractions that cater to families will be looking to WaterKINGDOM to help set themselves apart in their market. With more groundbreaking installations to come in the future, it looks like WaterKINGDOM is just getting started.