ProSlide Technology Inc.® ("ProSlide") – the industry leader in water ride design, technology, and manufacturing is proud to announce new design patent protection and a world-record expansion at Dubai's Atlantis The Palm. Atlantis Aquaventure Phase 3 is the most ambitious water park expansion in the world bringing together an extraordinary vision and the newest water ride technology. ProSlide is proud to be Atlantis' trusted water ride partner for Phase 3.
Recently, ProSlide secured design patent protection for its exclusive RallyRACER water ride technology. RallyRACER is the world's first and only head-first mat racer with multiple RallyPOINTS – flume sections where riders can see and hear other. With RallyPOINTS, RallyRACER water rides provide a true racing experience as riders come together and separate multiple times.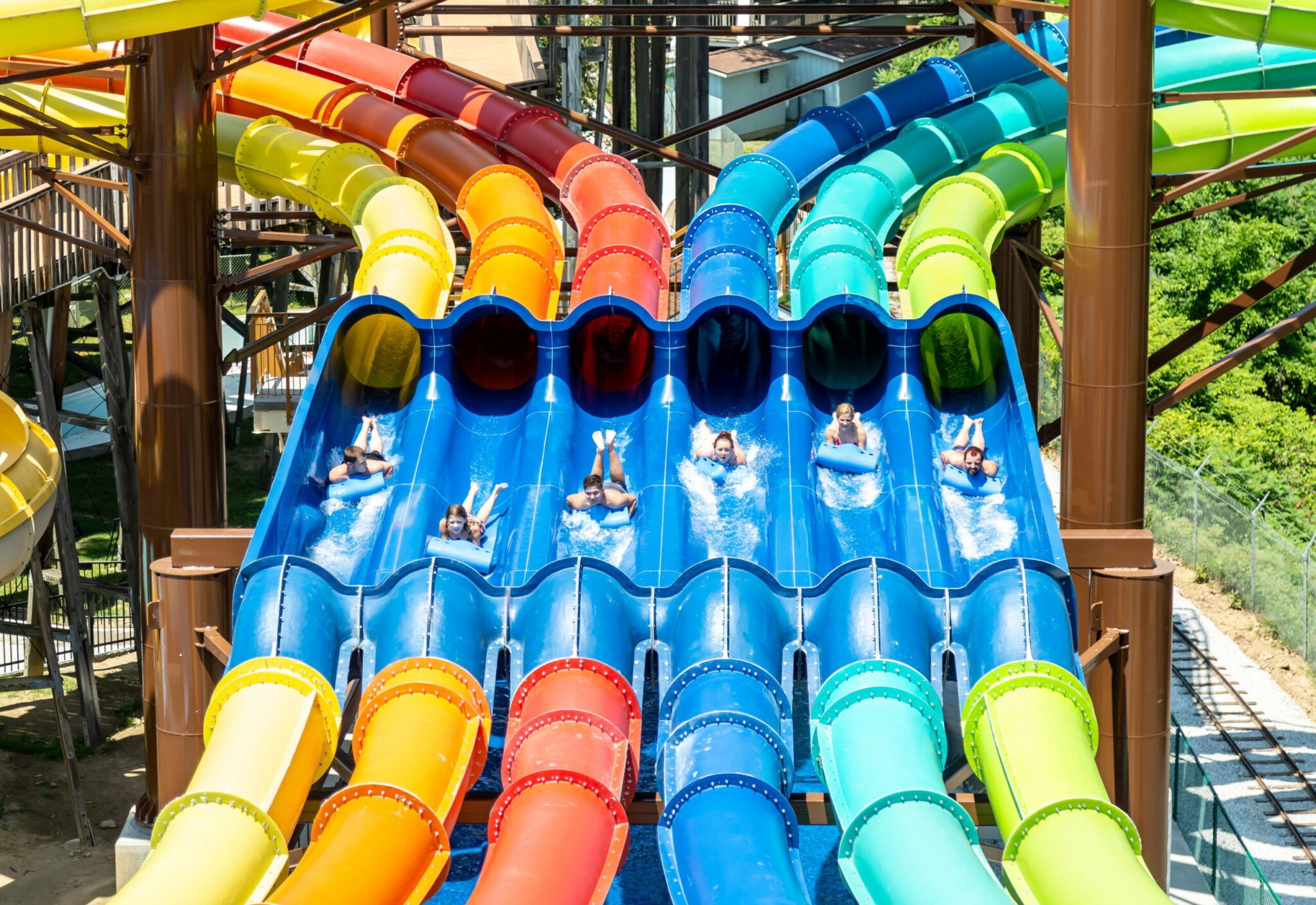 The design patent pending Dueling PIPElineBLAST is the world's first and only true-dueling water coaster. These head-to-head water coaster flume sections bring racing to water coasters with powered, uphill RallyPOINTS. The reigning IAAPA Impact Award Winning Technology (2019), Atlantis Aquaventure Dubai will showcase the World's Best Dueling Water Coaster.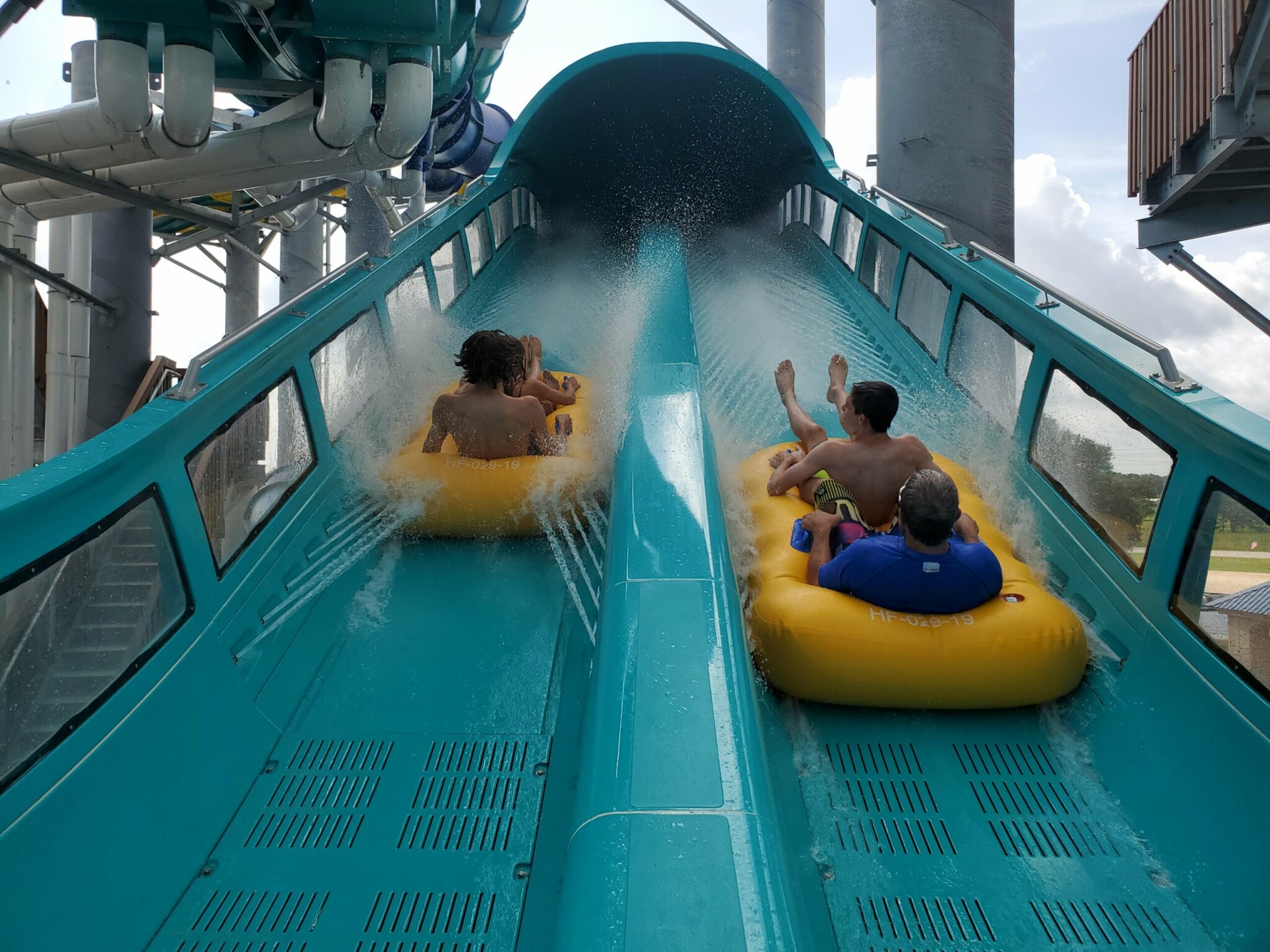 "We're thrilled to bring these industry-leading water rides to our Phase 3 water park expansion", says Director of Operations at Aquaventure Dubai, Olivia Wyrick.  "Together with ProSlide, we made sure that every water ride is the world's best of its kind and we're thrilled to bring real racing to our guests at Atlantis Aquaventure."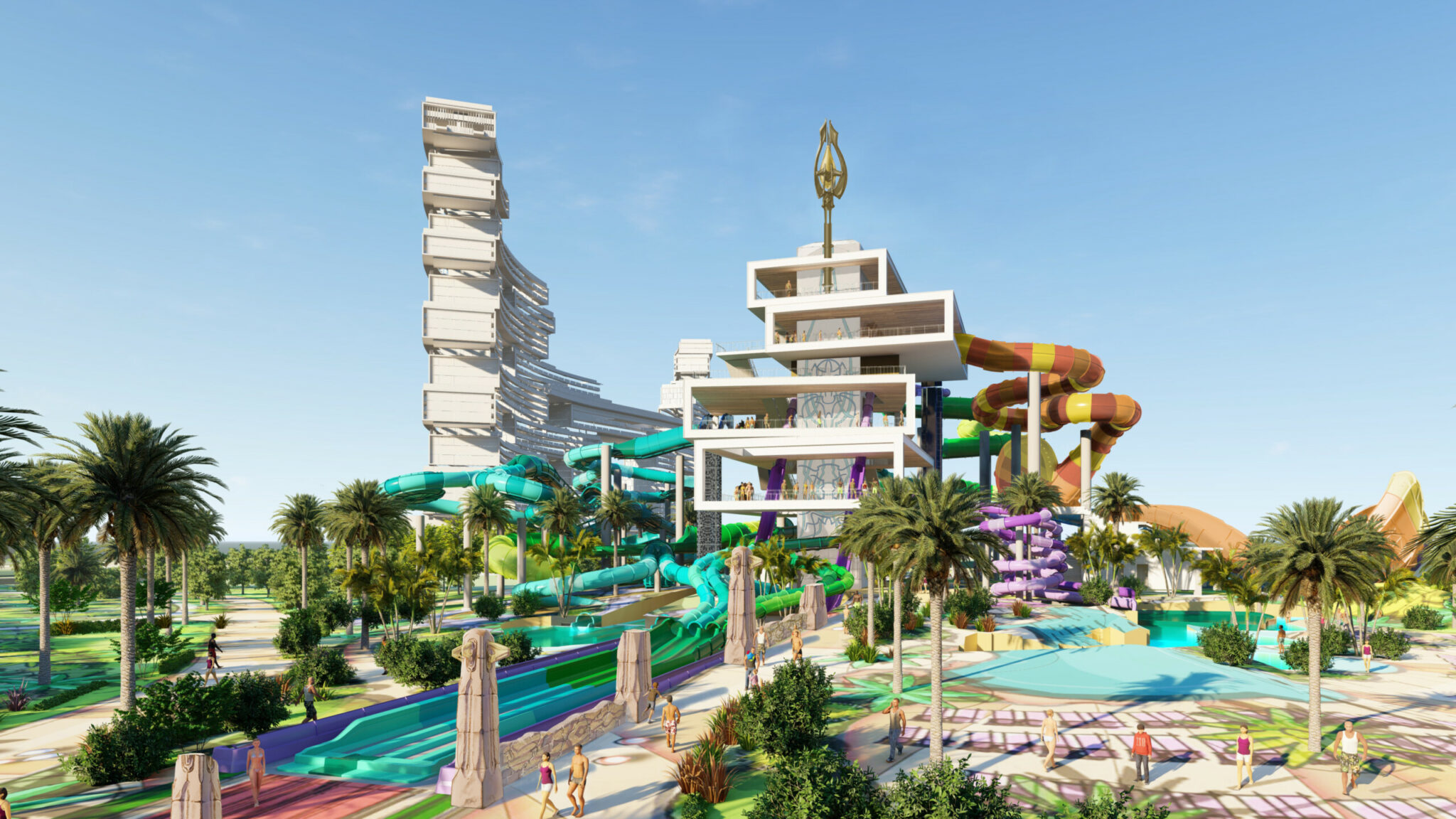 About Atlantis the Palm
Nestled between the calm turquoise waters of the Arabian Gulf and the majestic Dubai skyline, Atlantis, The Palm is the crown of the world-famous Palm island in Dubai. Whether you're staying in their world-renowned resort, dining in one of their award-winning celebrity chef restaurants or feeling the rush at Aquaventure Waterpark, experience a world away from your everyday at Atlantis, The Palm.
ProSlide
ProSlide is the global leader in water ride design and manufacturing, supplying high-performance water attractions to new and expanding water parks around the world.
For over three decades, ProSlide has led the market in water ride innovation and technology with over 100 awards and recognitions, winning 15 IAAPA Best New Water Ride awards in the last 18 years, 5 times more than all other manufacturers combined and 4th time recipient of the IAAPA IMPACT Award.
Our iconic water rides power the best parks in the world, including Disney, Universal, SeaWorld, Six Flags, Atlantis, Europa-Park, Siam Park, Great Wolf Lodge Resorts, Kalahari Resorts, Parques Reunidos, Premier Parks, and more.
For more information please contact ProSlide at [email protected]