Agreement Names ProSlide 'Preferred Supplier of Water Rides for Happy Valley Group'
November 11, 2021 – ProSlide Technology Inc., the industry leader in water ride design, technology and manufacturing, is pleased to announce the beginning of a groundbreaking strategic cooperation framework with Happy Valley Cultural Tourism Development Co., Ltd (Happy Valley Group) – the cultural tourism development platform under Shenzhen Overseas Chinese Town Holding Company (OCT). Together, both companies will work to create synergies that spawn innovation at future Happy Valley water park developments and ProSlide will serve as the preferred supplier of water rides for Happy Valley.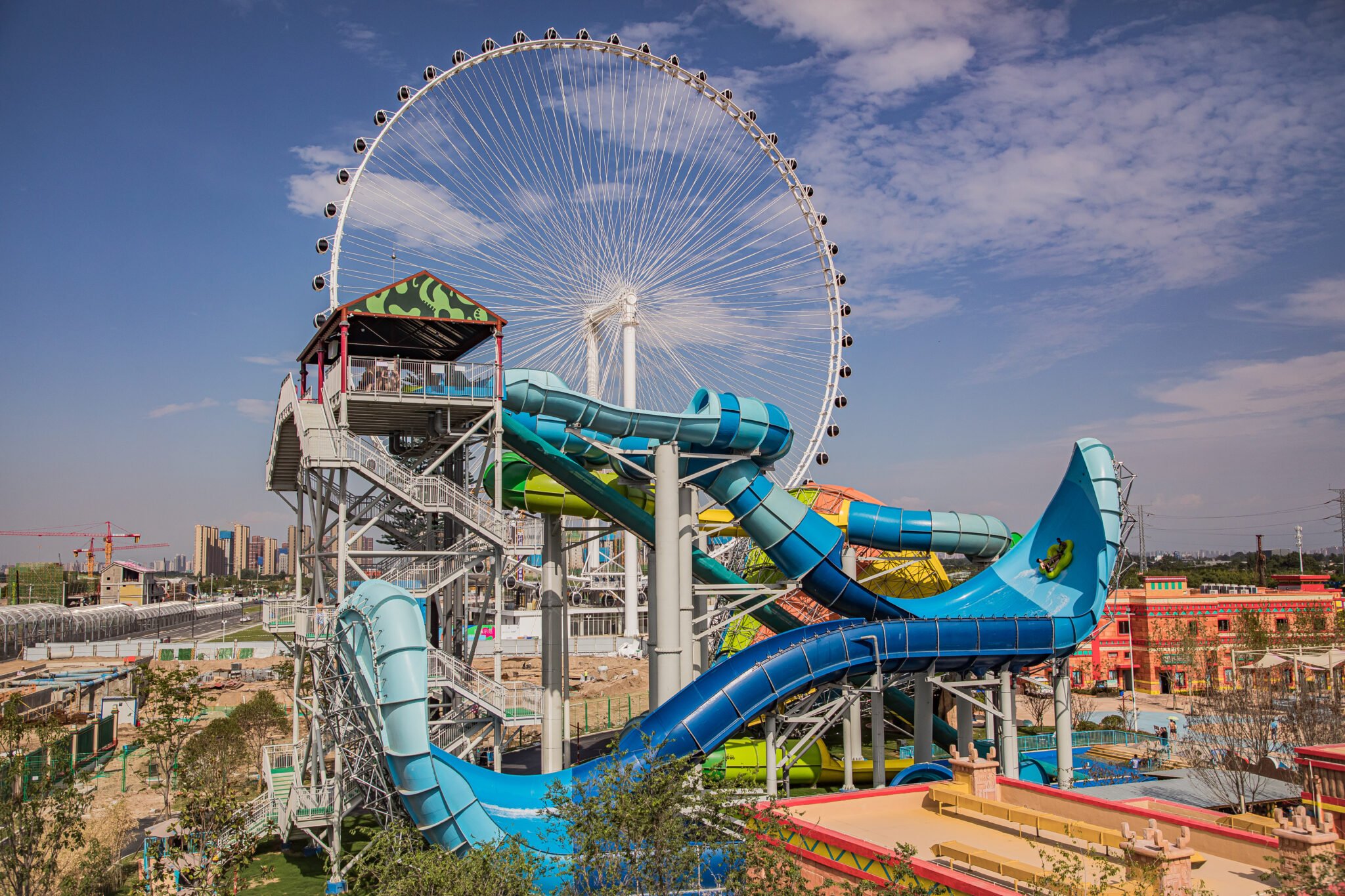 "Happy Valley and OCT have been treasured partners for over 11 years and together we've changed the landscape of water ride entertainment in China", says ProSlide Vice-President, Asia-Pacific Business Operations Chuanchao Cheng. "This extension of our business relationship cements our continued collaboration and a prosperous path forward on water ride innovation at many future Happy Valley parks."
ProSlide and OCT's previous relationship encompassed the installation of over 100 high-performance water rides including many China-first debuts like the HydroMAGNETIC® ROCKET®, TORNADO® 60/Double TornadoWAVE® 60 complex, Dueling RocketBLAST/FlyingSAUCER® Water Coaster, RallyRACER® and much more. Together the companies have collaborated on the following 12 world-class water parks across China:
OCT Wuhan
OCT Shanghai
OCT Tianjin
OCT Yunnan
OCT Chongqing
OCT Nanjing
OCT Xiangyang Adventure Bay
OCT Xi'an
OCT Yueqing (under construction)
OCT Xiangyang (under construction)
OCT Hengyang (under construction)
About ProSlide
ProSlide is the global leader in water ride design and manufacturing, supplying high-performance water attractions to new and expanding water parks around the world.
For thirty-five years, ProSlide has led the market in water ride innovation and technology with over 100 awards and recognitions, winning 16 WWA Leading Edge Awards since 2012, 15 IAAPA Best New Water Ride awards in the last 18 years – 5 times more than all other manufacturers combined – and 4 IAAPA IMPACT Awards.