ProSlide Technology Inc., the global industry leader of innovative water ride attractions, completed day one at the 2019 IAAPA Expo. The booth was electric all day with water park industry leaders and clients from all over the globe. To cap day 1, ProSlide was awarded the 2019 IAAPA Brass Ring Award for Best New Water Ride! Featured at Splashway Waterpark & Campground in Sheridan, Texas, the Dueling PipelineBLAST™/FlyingSAUCER® Water Coaster is the industry's first true-dueling water coaster.
Featuring RocketBLAST water propulsion, the most powerful and efficient uphill water ride technology in the industry, riders race through a dynamic race track. At multiple locations through the ride path, riders can see and hear each other at RallyPOINTS™ and bank through high-speed FlyingSAUCER® curves. This is the ultimate water coaster!
"ProSlide is honoured to win the prestigious IAAPA Brass Ring Award for Best New Water Ride," says Rick Hunter, ProSlide Chairman and CEO. "It's a privilege to work with Splashway, and all of our great clients, on innovative new product introductions. We're relentless in our focus on water ride design and innovation and the Dueling PipelineBLAST™/FlyingSAUCER® Water Coaster is a breakthrough attraction. IAAPA awards are the pinnacle of our industry and ProSlide is proud to have now won 15 out of 18 Best New Water Ride Awards."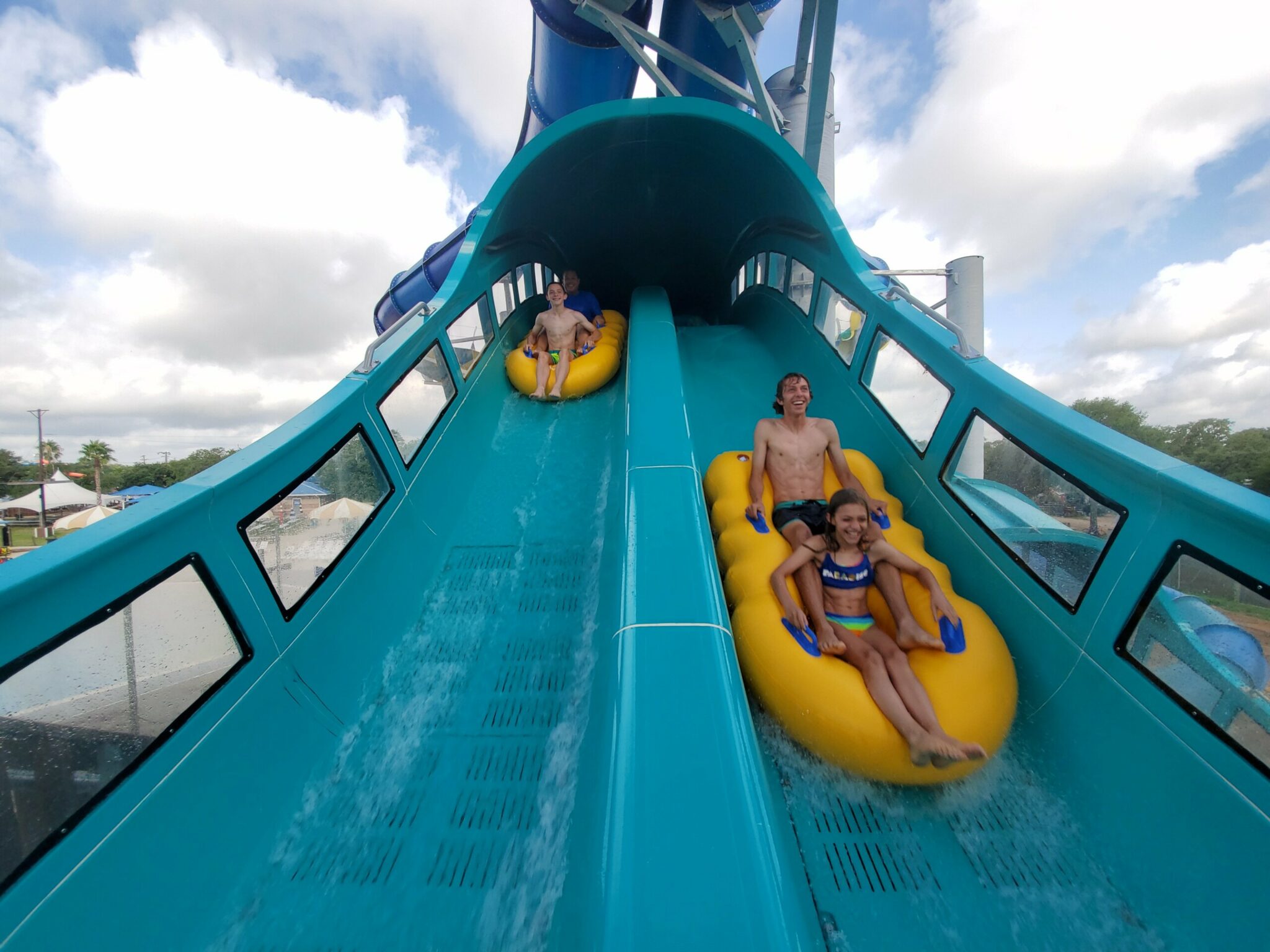 Dueling PipelineBLAST™/FlyingSAUCER® Water Coaster Innovative Features
Powerful RocketBLAST® sections harness jet propulsion to drive boats higher and faster
RallyPOINT™ dueling technology allow riders to see and hear their competitors
World's first FlyingSAUCER® 20's amplify the ride experience with accelerating open curves
High capacity dual start tubs feature provides a bobsled-style racing start
Unique ride path features lane switching and dynamic race track
About ProSlide
ProSlide is the global leader in water ride design and manufacturing, supplying high-performance water attractions to new and expanding water parks around the world.
For over three decades, ProSlide has led the market in water ride innovation and technology with over 100 awards and recognitions, winning 15 IAAPA Best New Water Ride awards in the last 18 years, 4 times more than all other manufacturers combined.
For more information about Splashway Waterpark & campground please visit splashway.com or contact ProSlide at [email protected]