ProSlide Technology Inc.® ("ProSlide"), líder em design, tecnologia e fabricação de atrações aquáticas, tem o orgulho de anunciar a proteção de patente de um novo design e um recorde mundial de expansão no Atlantis The Palm de Dubai. Atlantis Aquaventure Phase 3 é a expansão de parque aquático mais ambiciosa do mundo, reunindo uma visão extraordinária e a mais nova tecnologia de atrações aquáticas. A ProSlide tem orgulho de ser parceira de confiança da Atlantis em atrações aquáticas para a Fase 3.
Recentemente, a ProSlide garantiu a proteção de patente de projeto para sua tecnologia exclusiva da atração aquática RallyRACER. O RallyRACER é o primeiro e único tobogã do mundo com vários RallyPOINTs, partes abertas de onde os participantes podem ver e ouvir uns aos outros. Com os RallyPOINTs, o RallyRACER oferece uma verdadeira experiência de corrida, pois os participantes se aproximam e se separam várias vezes.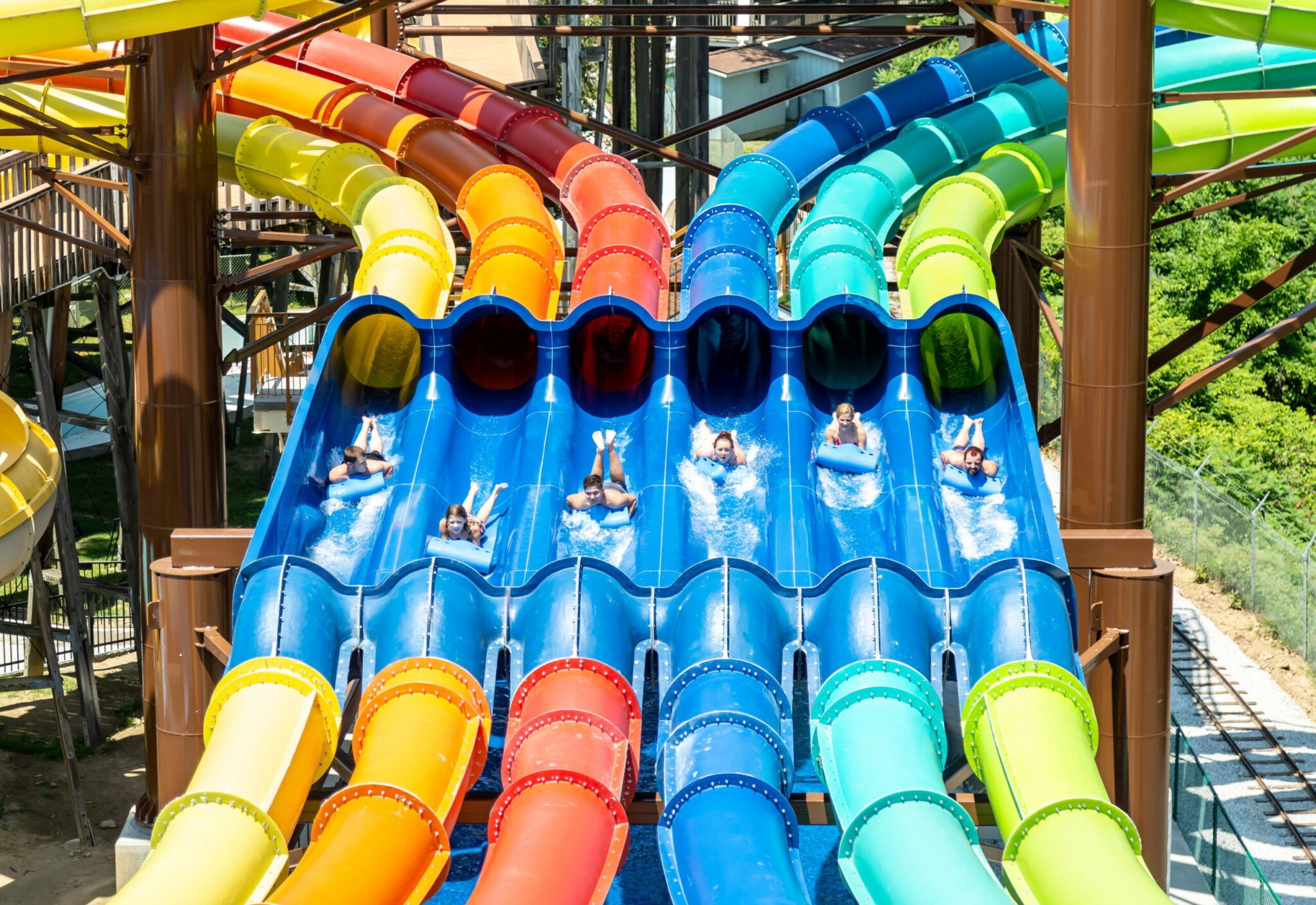 O projeto com patente pendente do Dueling PIPElineBLAST é a primeira e única montanha-russa aquática de competição do mundo. As partes visíveis da montanha-russa aquática trazem a emoção de uma corrida às montanhas-russas aquáticas com RallyPOINTS. Com a tecnologia vencedora do IAAPA Impact Award (2019), o Atlantis Aquaventure de Dubai apresentará a melhor montanha-russa aquática competitiva do mundo.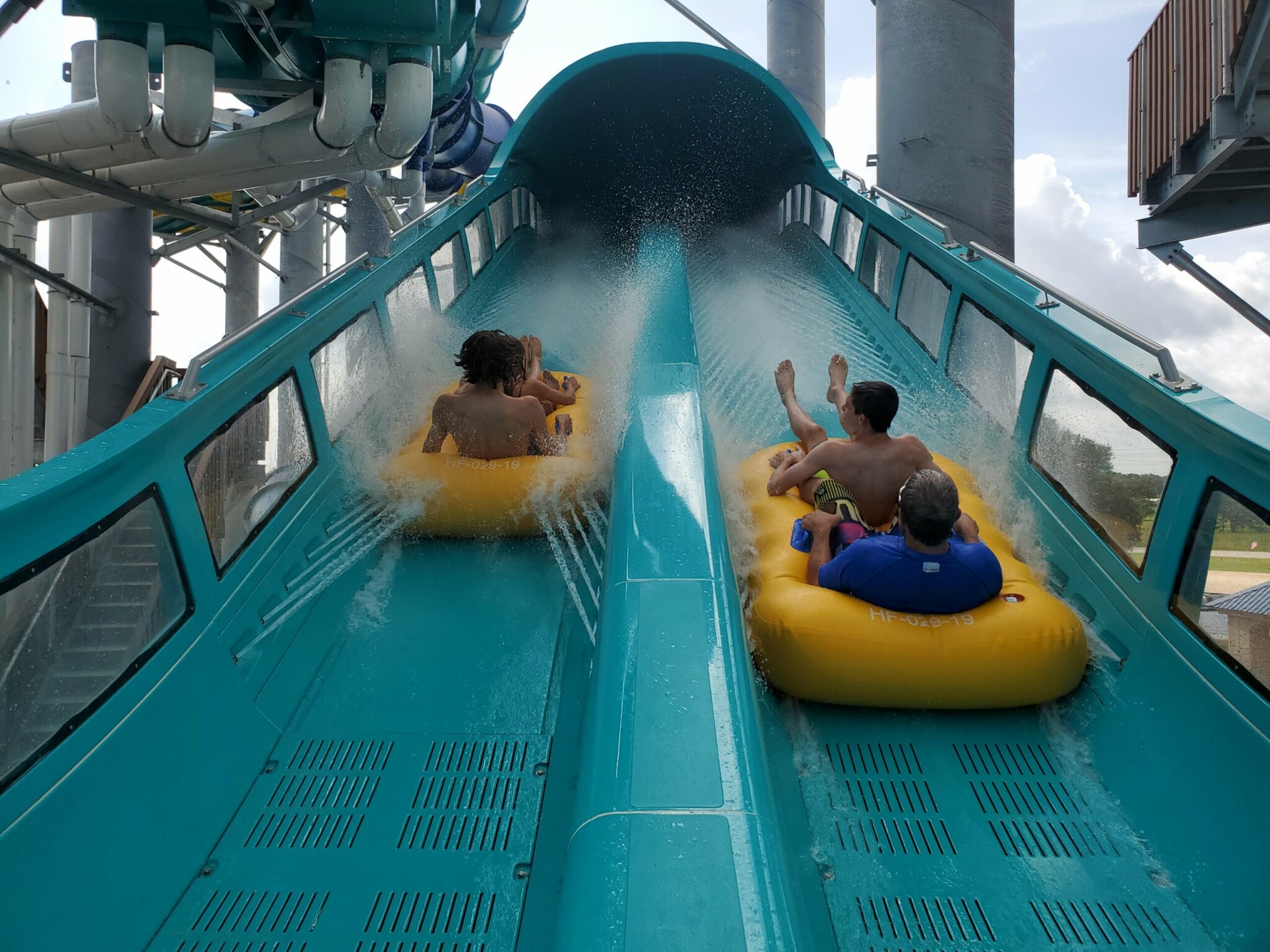 "Estamos entusiasmados em trazer essas atrações aquáticas líderes do setor para a expansão Phase 3 do nosso parque aquático", disse a Diretora de Operações do Aquaventure Dubai, Olivia Wyrick.  "Junto com a ProSlide, garantimos que cada atração aquática seja a melhor do mundo em seu tipo. Estamos entusiasmados por oferecer corridas de verdade aos visitantes do Atlantis Aquaventure."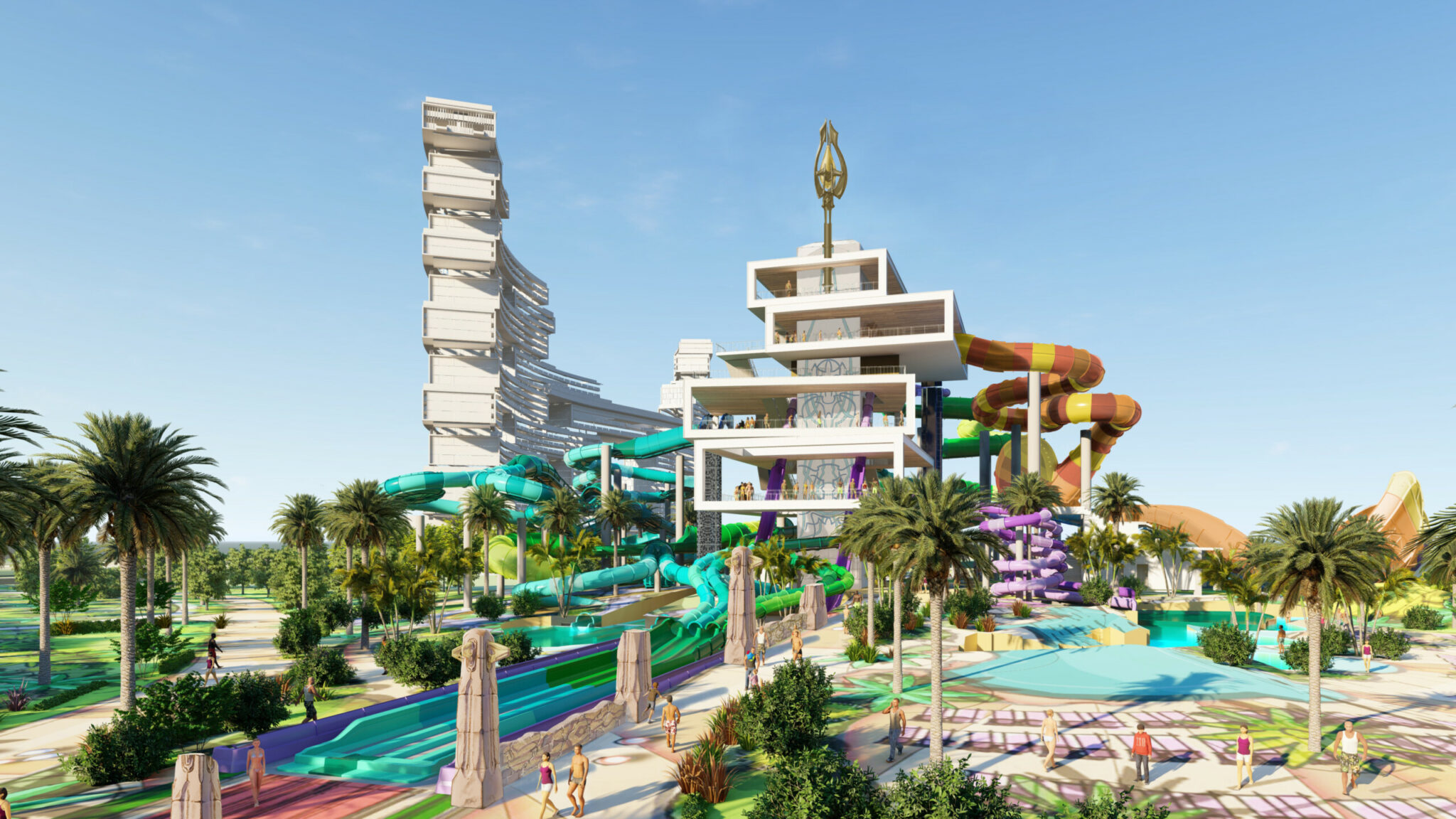 Sobre o Atlantis the PalmSituado entre as águas turquesa calmas do Golfo Pérsico e o majestoso horizonte de Dubai, Atlantis, The Palm é a coroa da mundialmente famosa Palm Island de Dubai. Esteja você hospedado em um resort de renome mundial, jantando em um de seus restaurantes premiados com chefs famosos ou sentindo a adrenalina no Aquaventure Waterpark, experimente um mundo longe do seu dia a dia no Atlantis, The Palm.
ProSlideA ProSlide é líder global em projeto e fabricação de atrações aquáticas, fornecendo produtos com alto desempenho para parques aquáticos novos e em crescimento do mundo todo.
Há mais de três décadas a ProSlide lidera o mercado de inovação e tecnologia de atrações aquáticas, com mais de 100 prêmios e reconhecimentos, ganhando 15 prêmios como Melhor Nova Atração Aquática da IAAPA nos últimos 18 anos, cinco vezes mais do que todos os outros fabricantes juntos, e 4 prêmios IMPACT da IAAPA.
Nossas atrações aquáticas famosas abastecem os melhores parques do mundo, incluindo Disney, Universal, SeaWorld, Six Flags, Atlantis, Europa-Park, Siam Park, Great Wolf Lodge Resorts, Kalahari Resorts, Parques Reunidos, Premier Parks, e muitos outros.
Para saber mais, entre em contato com a ProSlide pelo e-mail [email protected]