The Ultimate Dueling rocketblast water coaster
ProSlide and the Siam Park Team have unveiled their latest attraction, Saifa, a cutting-edge water coaster featuring ProSlide Technology Inc.'s RocketBLAST Innovation. Following the success of the Singha RocketBLAST Water Coaster in 2015, Saifa adds another thrilling dimension to the park's offerings.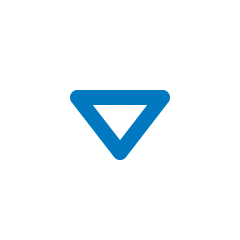 ProSlide's patented award-winning accelerating open compound curve feature.

Low-to-grade blast side by side uphill booster section.

High Gradient spiral drop
Thrilling start to the race at a high gradient.

Face-to-Face Blast Section
A high speed fly as riders race toward one another

Accelerating compound curve.

High Thrill open race to the finish line.
Siam Park: Awarded Trip Advisors #1 WATER PARK IN THE WORLD
Siam Park, located in Costa Adeje, Tenerife, has consistently been voted the #1 Water Park in the world every year since 2014 on Tripadvisor.com and was also named #1 World's Best Amusement park in 2022. Attracting nearly 1.2 million visitors a year, it's a must-visit for water park enthusiasts. Saifa, seamlessly integrates with Tenerife's volcanic terrain through innovative design, avoiding towering structures in favor of excavation, and propelled by ProSlide's RocketBLAST Technology.
SAIFA IS DESIGNED FOR THRILLS​
Designed with Christoph Kiessling for extreme thrills, Saifa features a unique 360-degree spiral drop from a 36-foot themed tower. As you race through the first dueling booster, lock eyes with riders in the opposite lane. The excitement continues through jaw-dropping features, propelling you to the volcanic peak and beyond, in a thrilling race to the finish.
SIAM PARK'S VISIONARY SUSTAINABILITY JOURNEY AND TECHNOLOGICAL TRIUMPHS
Christoph Kiessling and the Siam Park team, with their zoological background under Loro Parque Zoo, are committed to environmental responsibility. Siam Park, a Biosphere Certified – Park, employs sustainability measures, including recycling water from rides, showers, and pools through an on-site desalination plant that processes 700 cubic meters of seawater daily. This recycled water is used for park irrigation. Furthermore, a 2.75 Megawatt Solar plant powers rides and control systems, enhancing sustainability.
Since the installation of Singha, ProSlide has developed patented efficiency improvements to the RocketBLAST Nozzle technology. These improvements enhance the laminar flow of the RocketBLAST water propulsion thereby reducing the power requirements by 50% and water flow requirements by 25%! Further innovations have increased thrust by almost 15%, improving on it's stance as the most efficient, high performing water coaster on the market!
Download the ProSlide Water Ride Planner to discover more featured projects and to get an exclusive look at our award-winning water attractions. Our water ride planner gives you all the tools necessary to turn your water park plan into a reality.

Copyright © 2020 ProSlide Technology Inc. All rights reserved. All content and design concepts herein are the exclusive property of or used under license by ProSlide Technology Inc.®, or its subsidiaries ("ProSlide®"), and may be subject to patent, trademark and/or copyright protection. The materials may not be copied, compiled, distributed or re-distributed without the prior knowledge and written consent of ProSlide.. Unauthorized use, release or duplication of any of the information contained herein may result in liability.