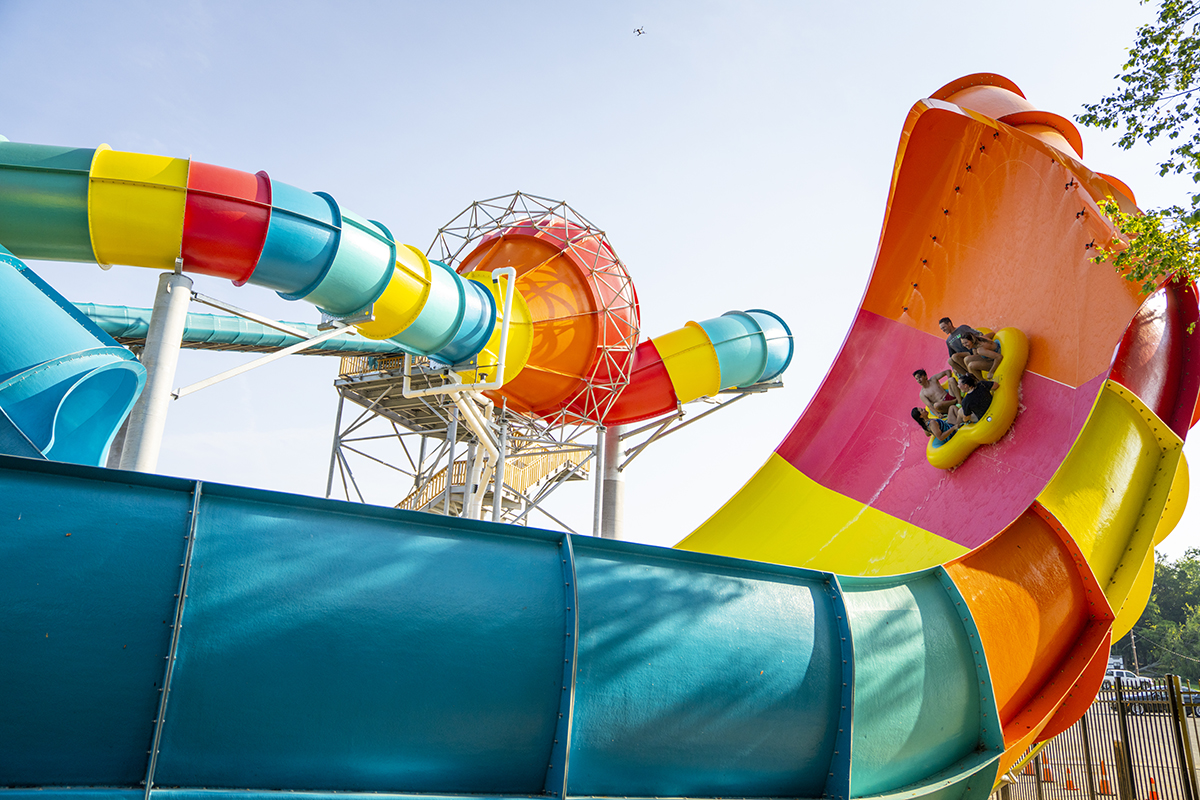 Every great ProSlide water ride starts with a purposefully designed ride path and innovative features. This technology delivers the most exciting, thrilling and fun guest experiences that are memorable and timeless.
In 1986, ProSlide's founder Rick Hunter partnered with Hans Tanzer from Tanzer Industries – a company that has specialized in the design and manufacturing of fiberglass sailboats since 1966. Tanzer Industries was one of the largest sailboat manufacturers in Canada and Hans Tanzer was able to incorporate his knowledge of high-quality fiberglass manufacturing to water rides.


Delivering consistent quality is a standard that we never compromise on.
Our 100% Canadian made fiberglass performs all over the world because: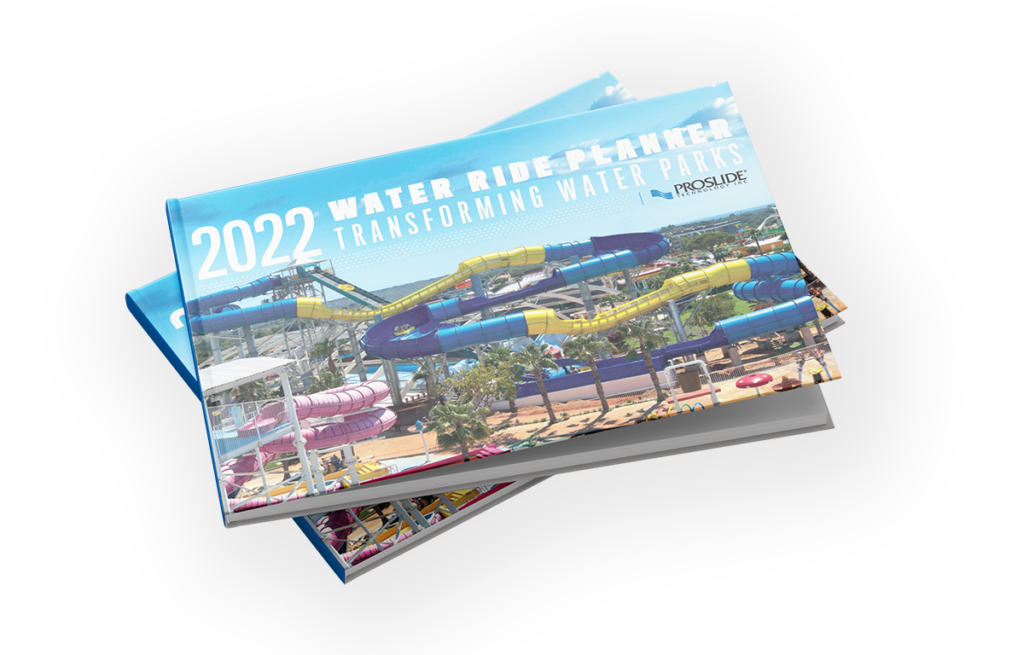 Download the ProSlide Water Ride Planner to discover more featured projects and to get an exclusive look at our award-winning water attractions. Our water ride planner gives you all the tools necessary to turn your water park plan into a reality.
The Walt Disney Company created the original concept of a water theme park over 25 years ago when it opened Blizzard Beach in Orlando, Florida. The park's theming revolves around the concept of a Florida ski resort that begins to melt into a water park. Thanks to industry leading theming and purposefully designed ProSlide water rides, Blizzard Beach is consistently ranked as one of the top parks in the world.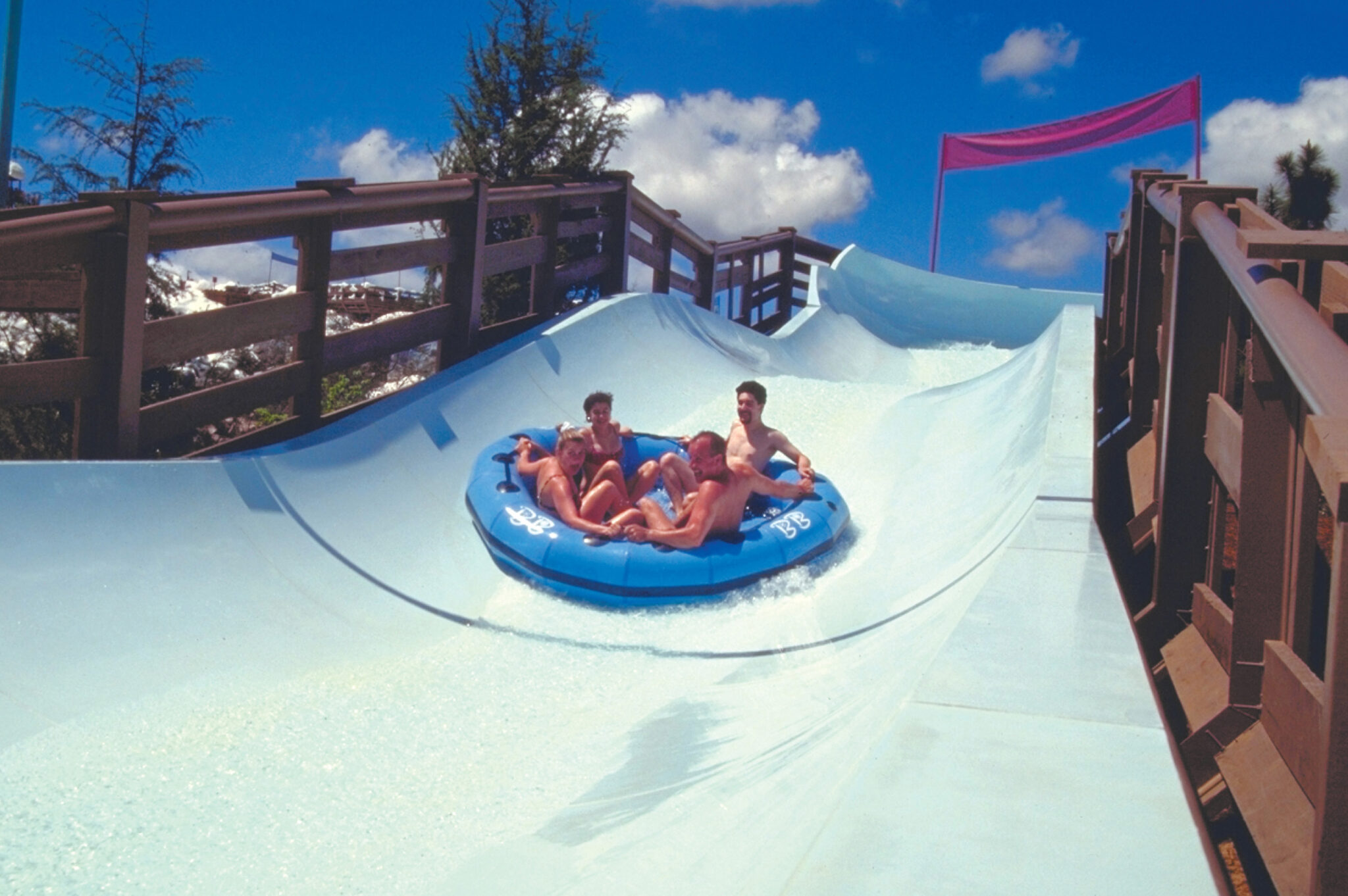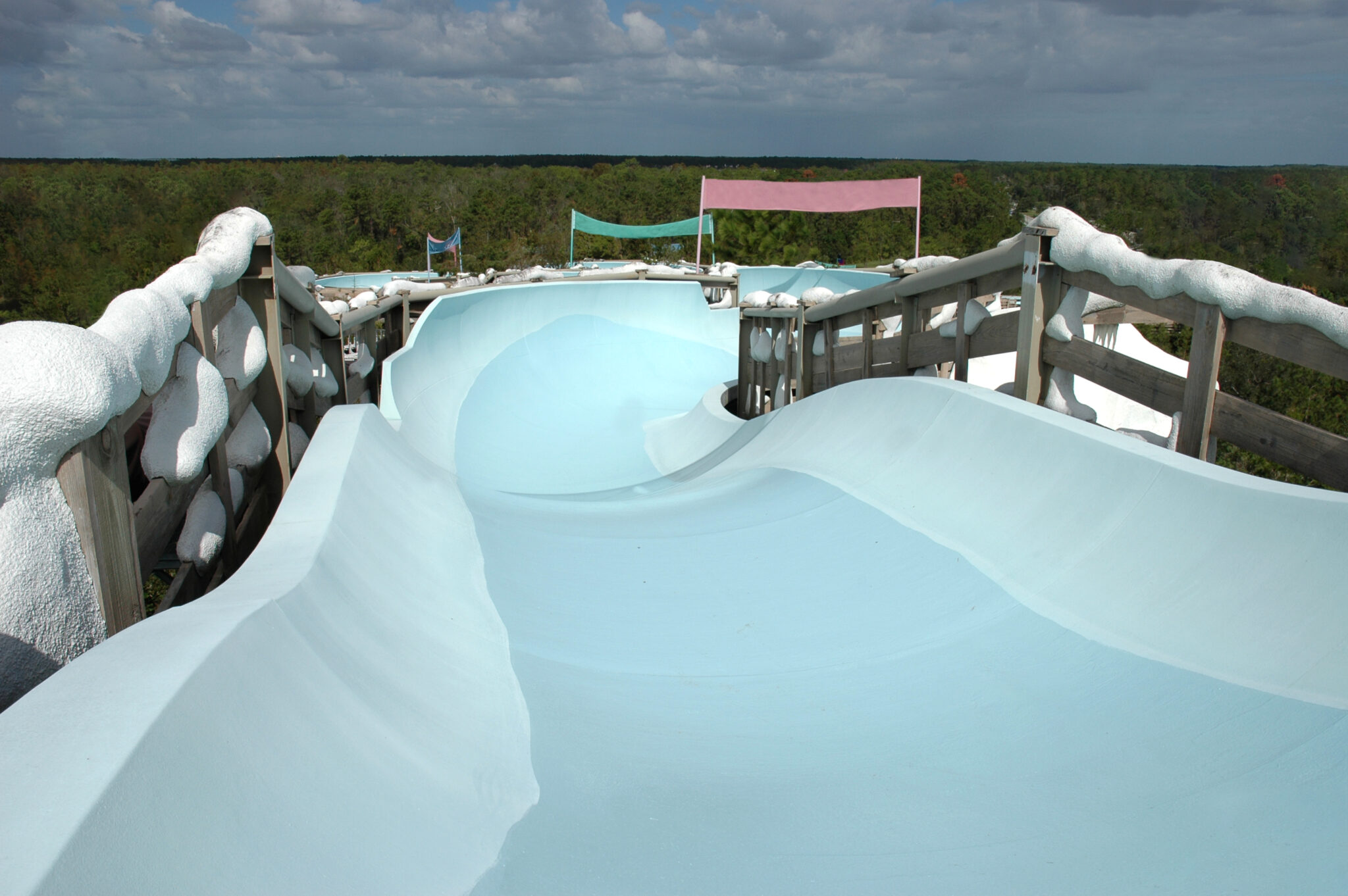 EST Ride Cycles: 22,000,000+
Built for Longevity
Consistently ranking among the most popular water parks in the world, Disney's Blizzard Beach opened in 1995 and its ProSlide water rides are still in operation today. Even after 22,000,000 cycles, Teamboat Springs continues to be a world renowned family, rafting ride.
SuperGLOSS is a new, advanced clear coat spray designed and administered by ProSlide, that is applied to the outer fiberglass of water ride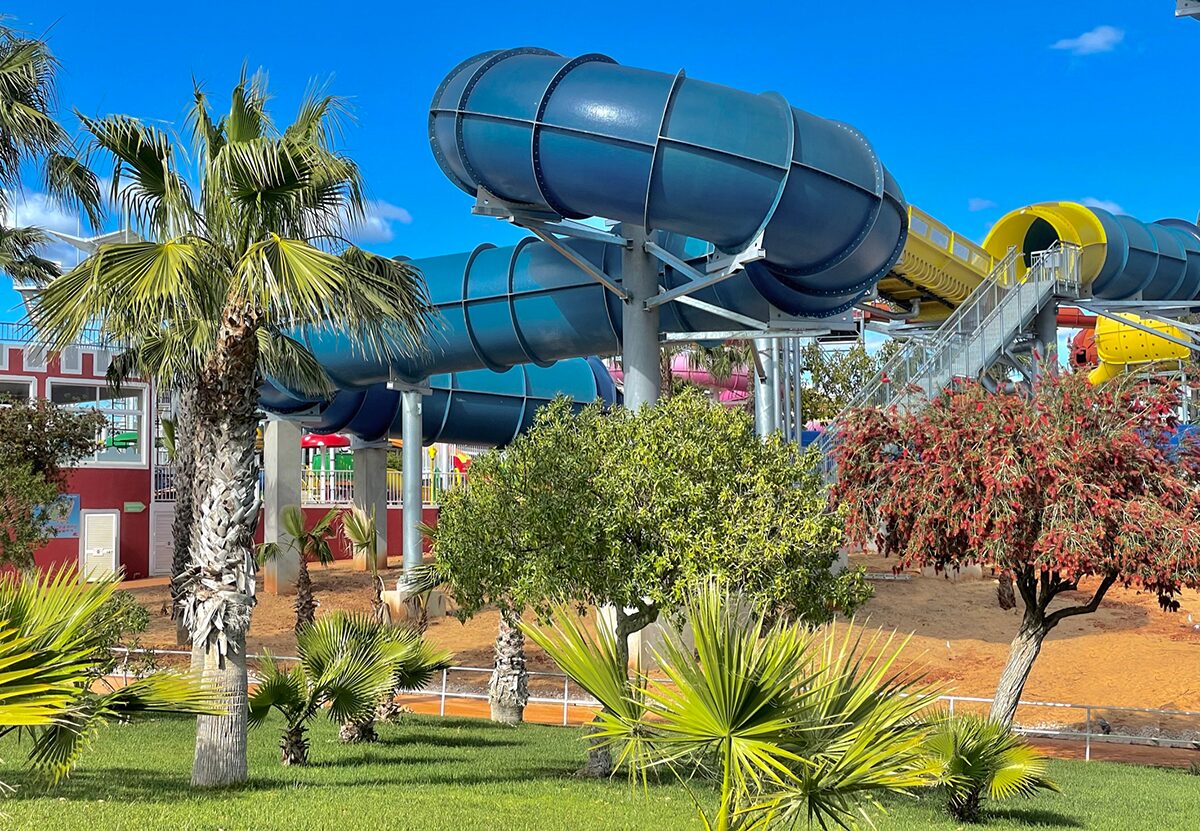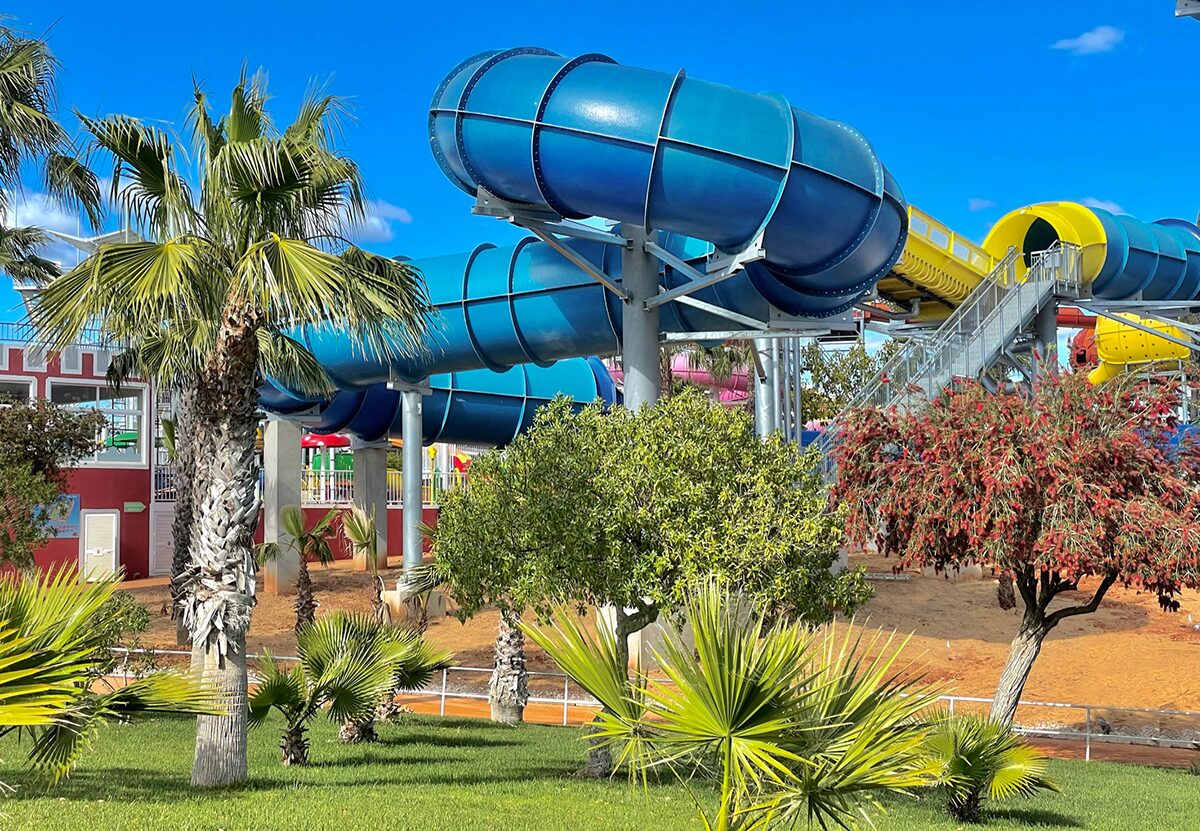 The new clear coat provides a high resistance to UV, dirt and abrasions. SuperGLOSS is stress tested for all environments and is easier to maintain compared to other industry fiberglass.
SuperGLOSS not only protects the integrity of water rides, but also extracts the natural color particles in fiberglass for a richer, more vibrant finish. This component is proven to draw additional awareness and attention in parks.
Developed under hours of ASTM G154 testing, SuperGLOSS is proven to maintain the integrity of the fiberglass with no change in discoloration.
ProSlide Fiberglass special effects provide an exciting and unique experience for riders as they travel through curves and loops. Clear and translucent in-fiberglass patterns allow light to shine through strategically designed elements for added fun and increased ride sensation.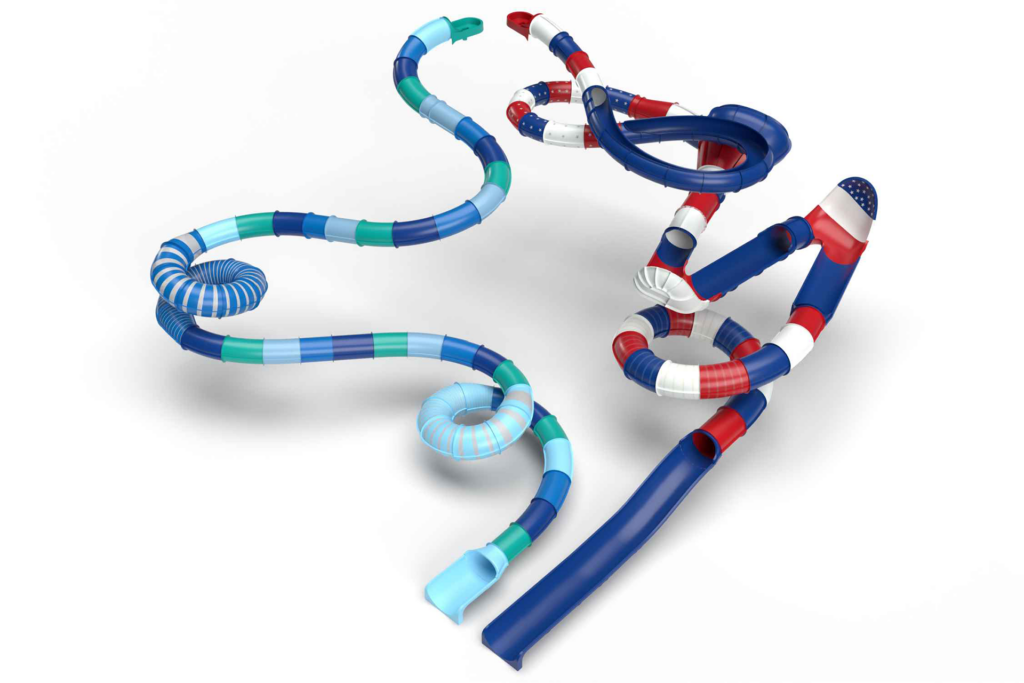 Adding special effects to a ride's creative design is a unique way to demonstrate the theme of a specific ride, complex or park and/or change the actual experience of a ride. Adding rings to your ride not only looks amazing, it allows light to pass through so riders can predict turns and drops and creates the feeling of accelerated speed.

Copyright © 2020 ProSlide Technology Inc. All rights reserved. All content and design concepts herein are the exclusive property of or used under license by ProSlide Technology Inc.®, or its subsidiaries ("ProSlide®"), and may be subject to patent, trademark and/or copyright protection. The materials may not be copied, compiled, distributed or re-distributed without the prior knowledge and written consent of ProSlide.. Unauthorized use, release or duplication of any of the information contained herein may result in liability.