THE CARIBBEAN'S MOST INNOVATIVE WATER PARK
Baha Bay

brings world-class ProSlide water ride attractions to the Caribbean
ProSlide is pleased to celebrate alongside Baha Mar the opening of the all-new $200 million luxury beachfront water park, Baha Bay. Baha Mar, the leading resort destination in The Bahamas, and ProSlide have partnered to bring a collection of the world's best aquatic attractions to the Caribbean for the first time ever.

Located in Nassau, Bahamas and inspired by the beautiful natural surroundings, Baha Bay is set on 15 lush oceanfront acres within a remarkable Bahamian backdrop. The world-class water park launched in July 2021 and offers ProSlide's most advanced water ride technology. Baha Bay is now home to 13 high-performance ProSlide attractions – marking many of the attractions' debuts in the region. With all ProSlide water rides now open, Baha Bay is set to redefine the water park experience and overall Caribbean vacation for the contemporary traveler.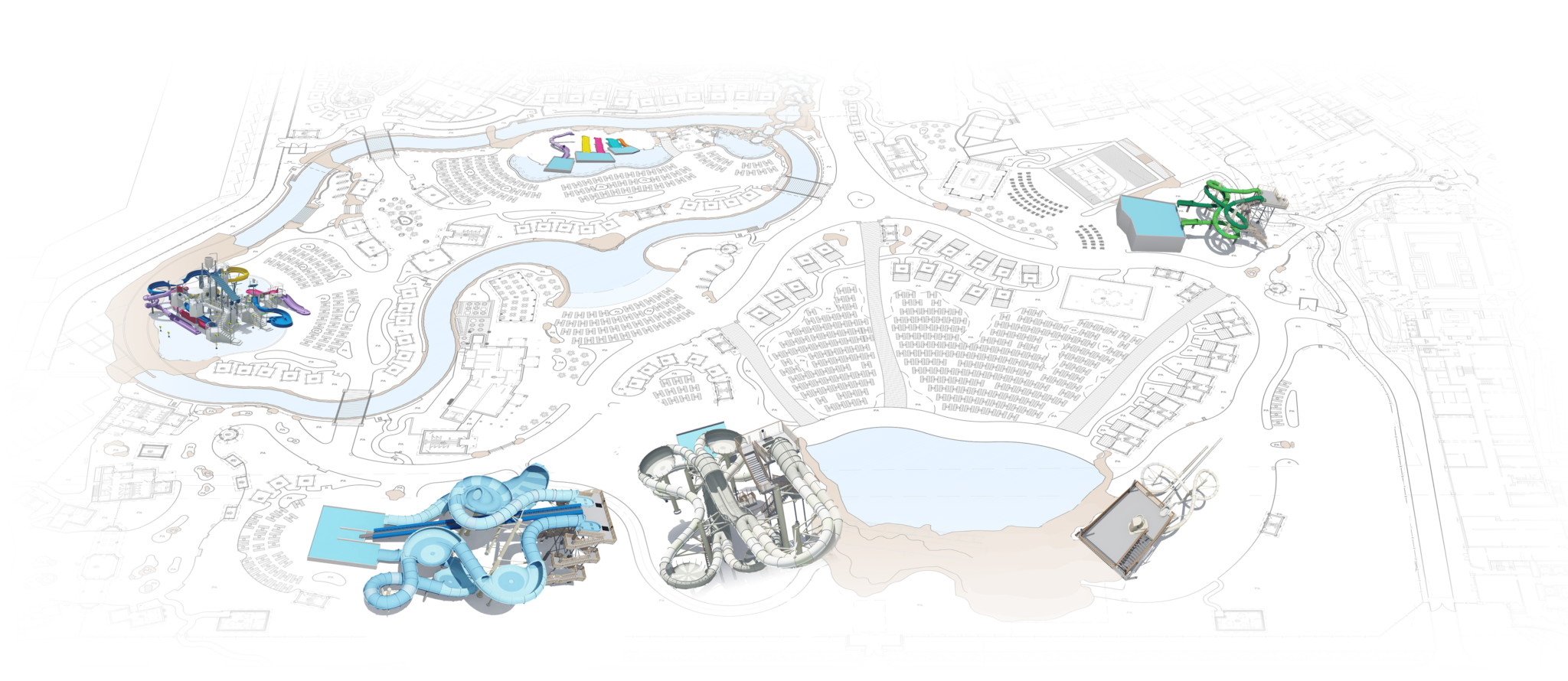 Family Rafting Complex
1 of 6
Water Coaster Complex
2 of 6
Body Slide Complex
3 of 6
Drop Slide Complex
4 of 6
RideHOUSE
5 of 6
KIDZ ZONE
6 of 6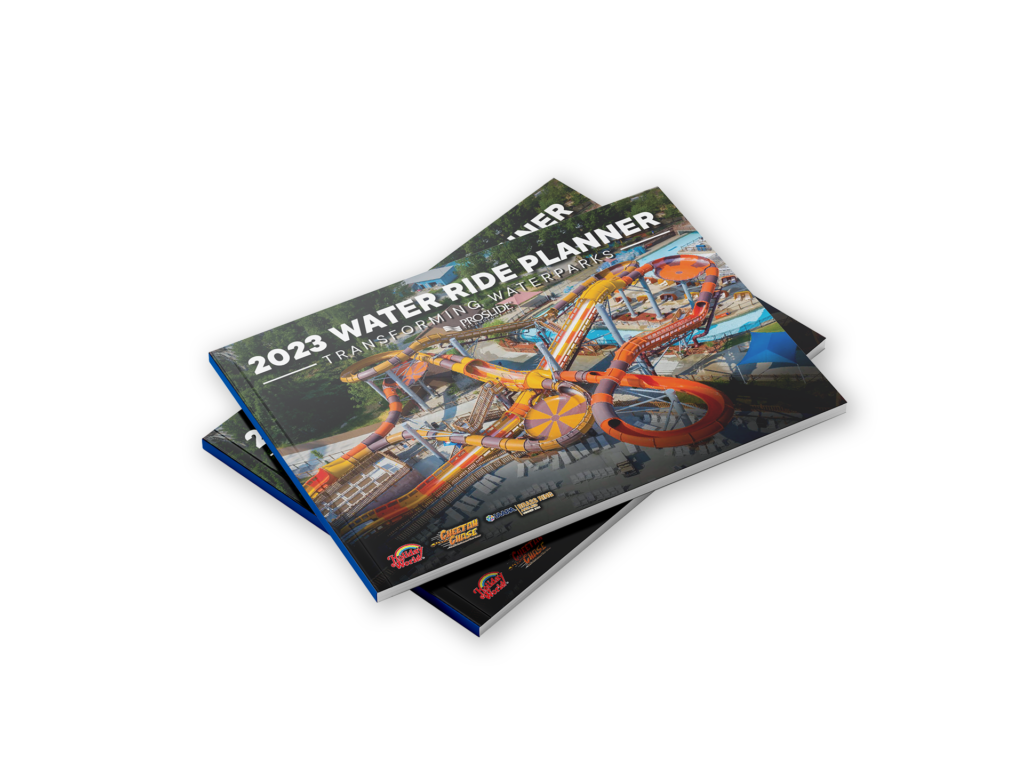 Download the ProSlide Water Ride Planner to discover more featured projects and to get an exclusive look at our award-winning water attractions. Our water ride planner gives you all the tools necessary to turn your water park plan into a reality.
"Since opening Baha Bay to our guests, we've received tremendous positive feedback on the outstanding water attractions. ProSlide has been an intricate part in conceptualizing the Baha Bay experience, providing Baha Mar guests a variety of impressive state of the art aquatic experiences, suitable for all ages."
Graeme Davis
President, Baha Mar
Baha Bay's

Reveals Cutting-Edge ProSlide Ride Mix
The innovative array of beachfront aquatic adventures at Baha Bay features a remarkable collection of ProSlide's top water rides powered by the company's advanced technology. ProSlide introduces multiple rides for the region with its custom six-complex installation at Baha Bay, making Baha Mar a prime water park destination in the Caribbean region. Headlining the resort is the Caribbean's first ProSlide Water Coaster, the 2019 IAAPA IMPACT award-winning
Dueling PIPElineBLAST/FlyingSAUCER® 20
. Baha Bay is the latest industry-leading water park to install this state-of-the-art water ride regarded as 'the best dueling coaster in the world.' Baha Bay's other rides include a collection of many of ProSlide's most iconic water rides, many making their first appearance in the region.
Regional First Attractions
Included in ProSlide's ride complement are four game-changing attractions, setting their own individual regional records. The Park will be home to the Caribbean's first BehemothBOWL/TornadoWAVE 60 family adventure ride, FlyingSAUCER 45 rafting ride and SuperLOOP/SkyBOX thrill ride. Baha Bay will also house the Caribbean's largest RideHOUSE aquatic play structure. The best-in-class RideHOUSE is an iconic waterplay complex purposefully designed for young kids and families to enjoy. Filled with an exciting mix of dynamic features, slides, and interactive areas that support discovery and exploration, RideHOUSE delivers safe activity and entertainment in an easy-to-supervise structure.
Designed for the entire family
Further distinguishing Baha Bay is the wide variety rides with recognizable intellectual properties integrated throughout its custom complexes. A variety of guest experiences is an important element of every successful water park, enhancing world-class attractions with unique features for all members of the family. Baha Bay creates togetherness and delivers an immersive experience that leaves a lasting impression on guests.
Caribbeans' first dueling water coaster
Featuring the Caribbean's first Dueling PIPElineBLAST water coaster, the most powerful and efficient uphill water ride technology in the industry, riders race through a dynamic race track. At multiple locations through the ride path, riders can see and hear each other at RallyPOINTS and bank through high-speed FlyingSAUCER curves. This is the ultimate water coaster.
"ProSlide has been an incredible partner in the development of Baha Bay, which has been a significant investment in the evolution of Baha Mar and the resort destination's family-friendly offerings"

Copyright © 2020 ProSlide Technology Inc. All rights reserved. All content and design concepts herein are the exclusive property of or used under license by ProSlide Technology Inc.®, or its subsidiaries ("ProSlide®"), and may be subject to patent, trademark and/or copyright protection. The materials may not be copied, compiled, distributed or re-distributed without the prior knowledge and written consent of ProSlide.. Unauthorized use, release or duplication of any of the information contained herein may result in liability.