ProSlide Technology Inc.® ("ProSlide") – l'azienda leader di settore per la creazione, tecnologia e progettazione di attrazioni acquatiche è orgogliosa di presentarvi nuovi design brevettati e un record mondiale per l'espansione di The Palm all'Atlantis di Dubai. Atlantis Aquaventure Fase 3 è l'ampliamento più ambizioso mai realizzato in un parco acquatico, frutto dell'unione tra un'idea straordinaria e tecnologie all'avanguardia per attrazioni acquatiche. ProSlide è fiera di essere stata partner fidato di Atlantis nella realizzazione delle attrazioni per la Fase 3.
Di recente, ProSlide ha ottenuto la protezione dei diritti per il design di RallyRACER, la sua tecnologia esclusiva per attrazioni acquatiche. RallyRACER è la prima e unica attrazione competitiva al mondo con scivolo dritto e discesa su tappetino a includere numerosi RallyPOINTS, speciali sezioni dello scivolo dove i concorrenti possono vedersi e ascoltarsi. Grazie ai RallyPOINTS la discesa sui RallyRACER si trasforma in una vera e propria esperienza di gara, durante la quale i concorrenti vengono riavvicinati e allontanati numerose volte.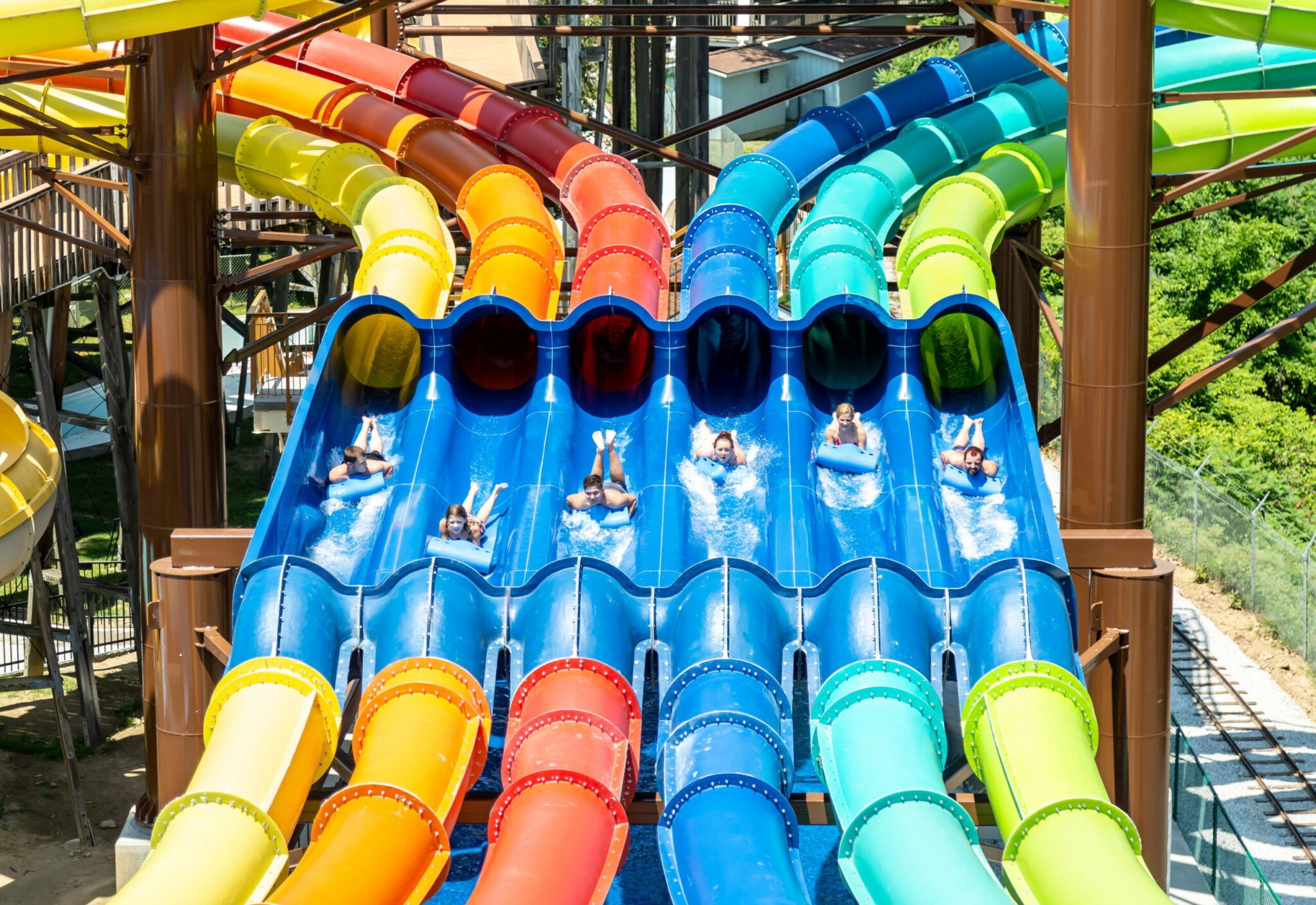 Il Dueling PIPElineBLAST, di cui si attende la registrazione del modello, è la prima e unica montagna russa acquatica al mondo ad offrire un'esperienza competitiva. Queste sezioni della montagna russa acquatica rendono l'esperienza una competizione testa a testa, completa di RallyPOINTS nei quali si viene spinti in cima alla salita. Con l'imbattuta tecnologia vincitrice dello IAAPA Impact Award (2019), Atlantis Aquaventure Dubai presenterà la migliore montagna russa acquatica a competizione del mondo.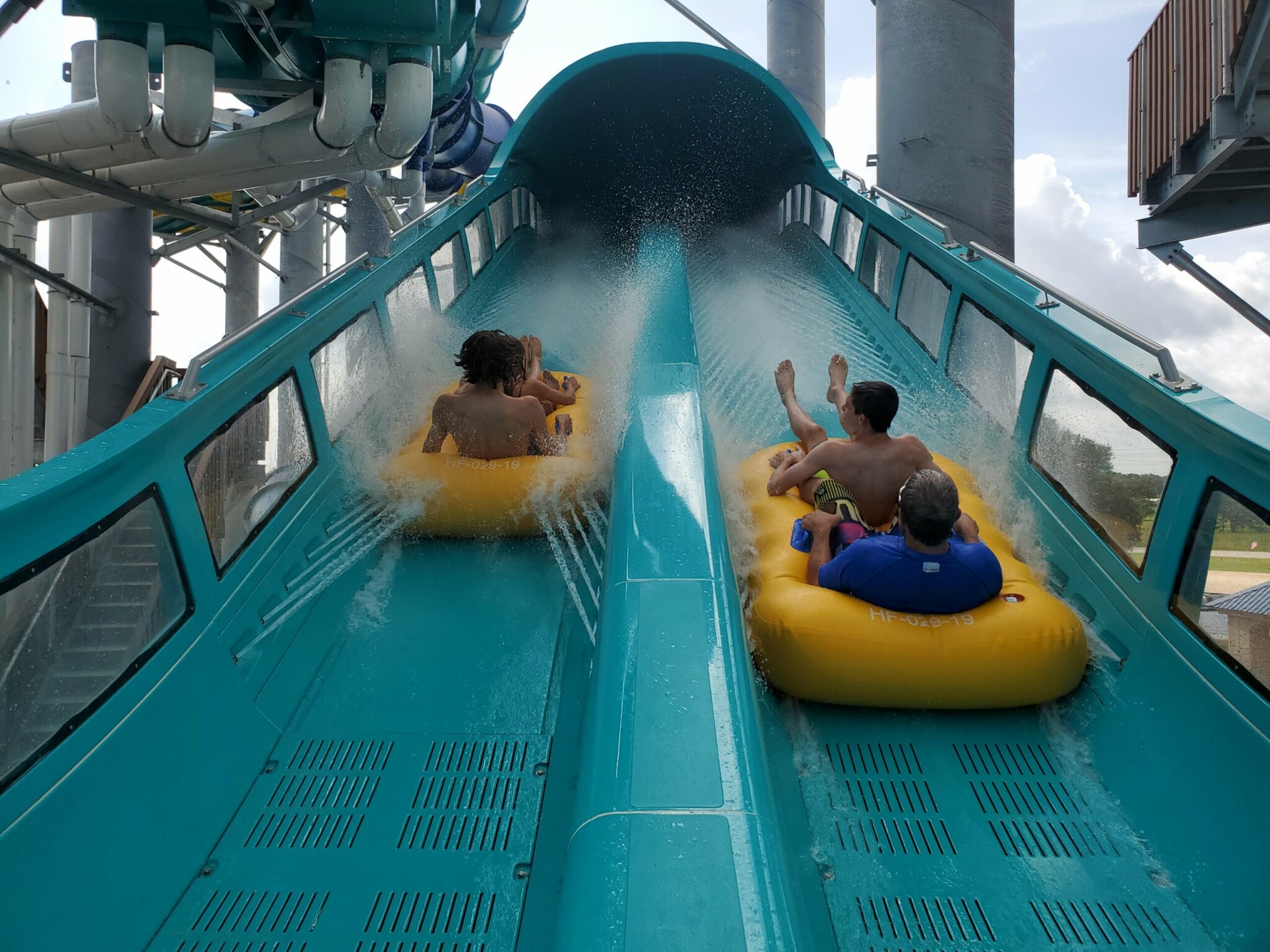 "Ci entusiasma molto l'idea di presentare delle attrazioni di questo calibro, le migliori sul mercato, nell'espansione denominata Fase 3 del nostro parco acquatico", dichiara la Direttrice operativa di Aquaventure Dubai, Olivia Wyrick. "Abbiamo lavorato con ProSlide per rendere ogni attrazione la migliore al mondo nel suo genere, e non vediamo l'ora di offrire l'esperienza di un'autentica competizione ai nostri ospiti ad Atlantis Aquaventure".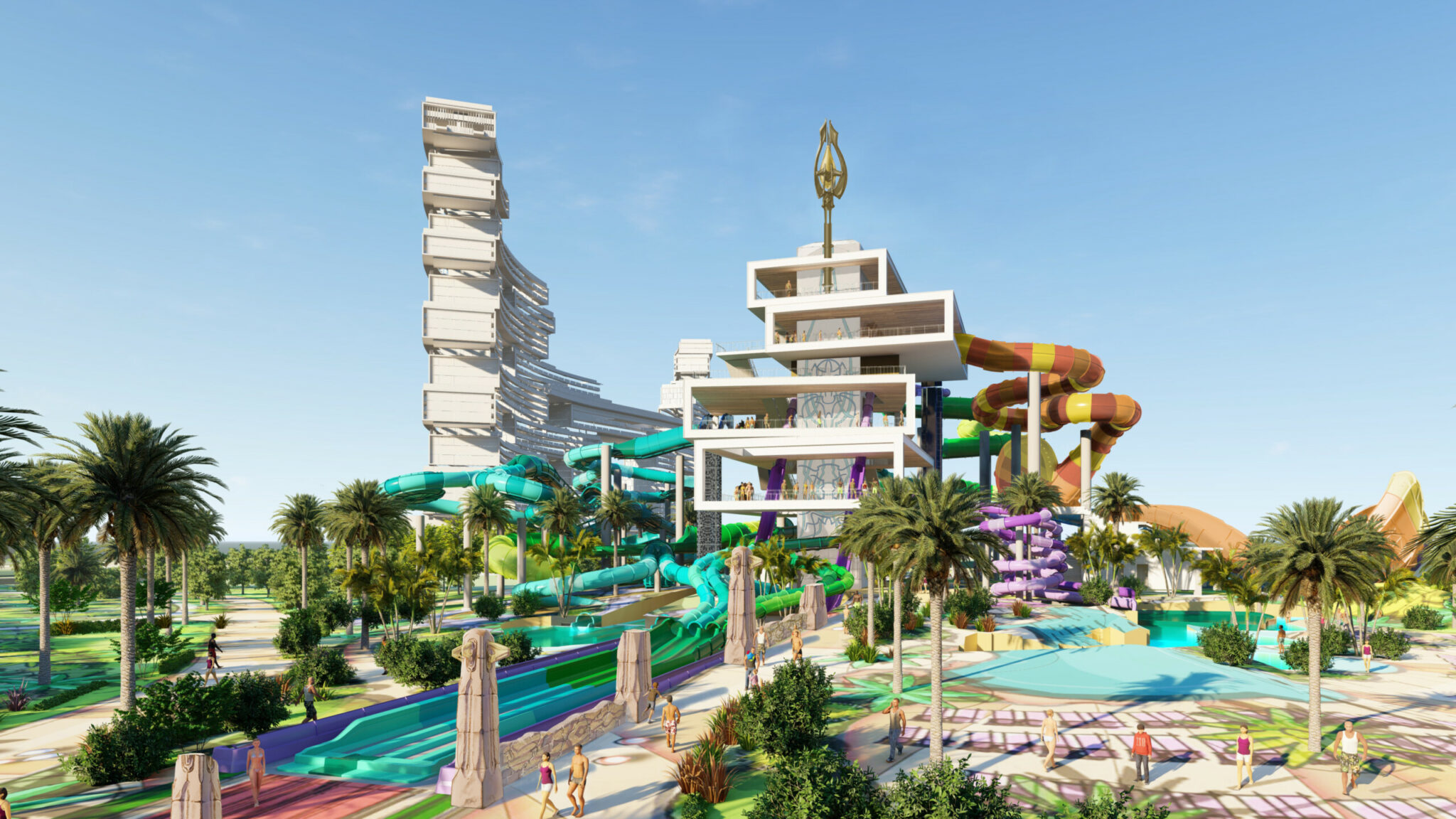 Informazioni su Atlantis the Palm
Incastonata tra le calme acque cristalline del Golfo Persico e lo scintillante profilo dei grattacieli di Dubai, Atlantis The Palm è il gioiello della scenografica isola a palma di Dubai, famosa in tutto il mondo. Soggiornare nel rinomato resort, cenare in uno dei raffinati ristoranti stellati assieme alle celebrità o fare il pieno di adrenalina all'Aquaventure Waterpark: Atlantis The Palm offre esperienze straordinarie per tutti i gusti.
ProSlide
ProSlide è leader globale nella progettazione degli scivoli acquatici e nel creare e fornire attrazioni acquatiche d'eccellenza a parchi acquatici di tutto il mondo, nuovi o in espansione.
Da oltre trent'anni ProSlide guida il mercato con innovazioni e tecnologie per attrazioni acquatiche: ha ottenuto più di 100 premi e riconoscimenti, 15 premi IAAPA per la migliore nuova attrazione acquatica solo negli ultimi 18 anni, cioè 5 volte di più che tutti gli altri produttori assieme, nonché il premio IAAPA IMPACT Award per ben 4 volte.
Le nostre inconfondibili attrazioni acquatiche sono il fulcro dei migliori parchi acquatici del mondo tra cui Disney, Universal, SeaWorld, Six Flags, Atlantis, Europa-Park, Siam Park, Great Wolf Lodge Resorts, Kalahari Resorts, Parques Reunidos, Premier Parks e molti altri.
Per ulteriori informazioni vi invitiamo a contattare ProSlide all'indirizzo [email protected]