ProSlide Technology Inc.® ("ProSlide") – leader dans le secteur du design, de la technologie et de la fabrication de toboggans aquatiques, est fier d'annoncer une nouvelle protection des brevets et des dessins, tout comme une expansion record au niveau mondial à l'hôtel Atlantis The Palm de Dubaï. La Phase 3 de l'Atlantis Aquaventure est l'expansion de toboggan aquatique la plus ambitieuse au monde. Elle réunit à la fois une vision extraordinaire et les technologies de tout dernier cri en matière de toboggans aquatiques. ProSlide est fier d'être le partenaire de confiance d'Atlantis pour la Phase 3.
ProSlide a récemment obtenu une protection des brevets et des dessins sécurisée pour sa technologie exclusive concernant les toboggans aquatiques RallyRACER. RallyRACER est le premier et le seul toboggan aquatique au monde de descente la tête la première avec de multiples RallyPOINTS – des sections où les utilisateurs peuvent se voir et s'entendre les uns les autres. Grâce aux RallyPOINTS, les toboggans aquatiques RallyRACER offrent une véritable expérience de course, car les utilisateurs se retrouvent ensemble puis sont séparés plusieurs fois pendant la descente.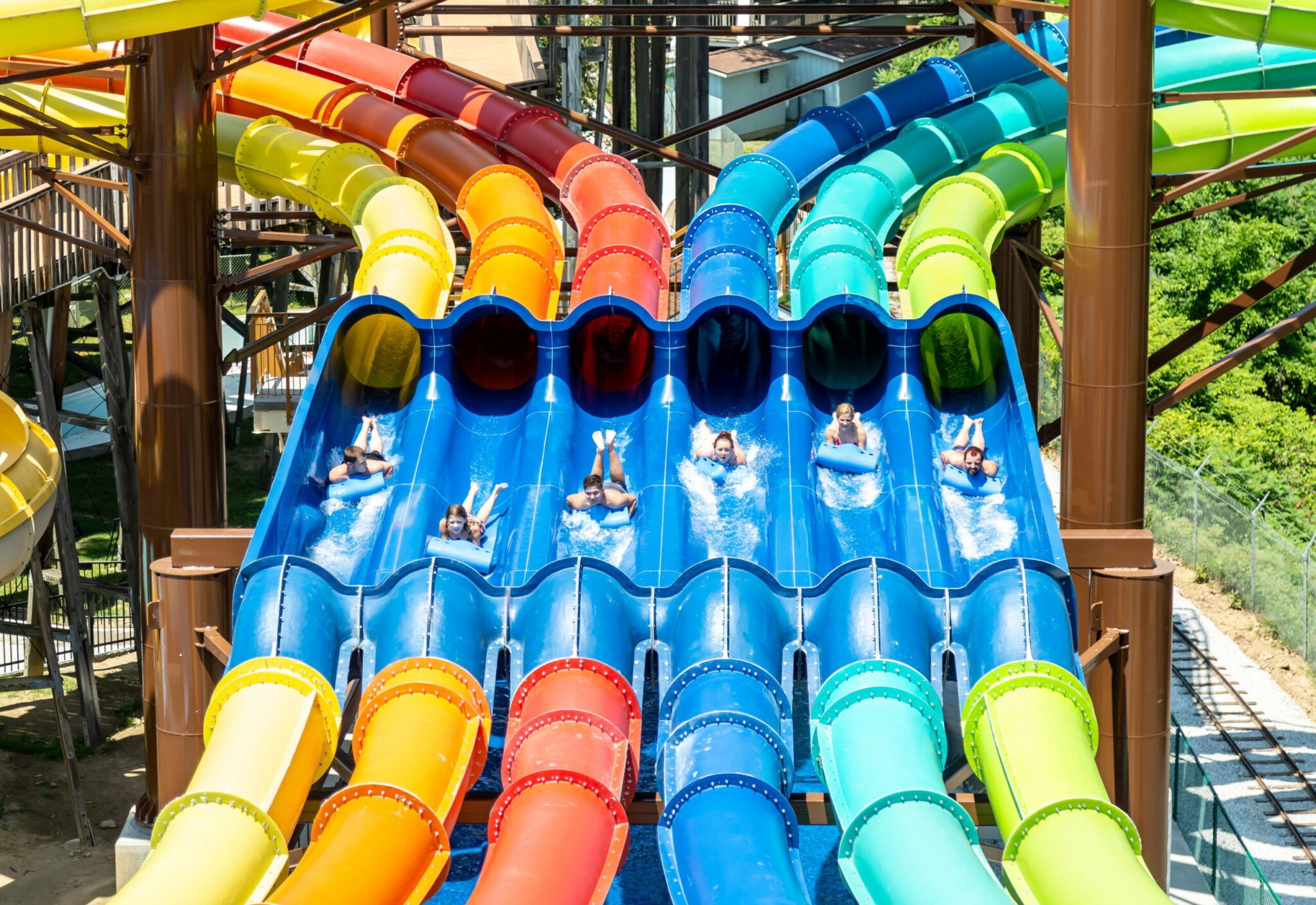 Le modèle Dueling PIPElineBLAST, en instance de brevet, est la première et la seule véritable montagne russe aquatique de duel. Les différentes sections de cette montagne russe aquatique en face à face transforment ces montagnes russes en une véritable course avec des RallyPOINTS motorisés en montée. Lauréate du prix IAAPA – Impact Award Winning Technology- de 2019, l'Atlantis Aquaventure de Dubaï présentera la meilleure montagne russe aquatique de duel au monde.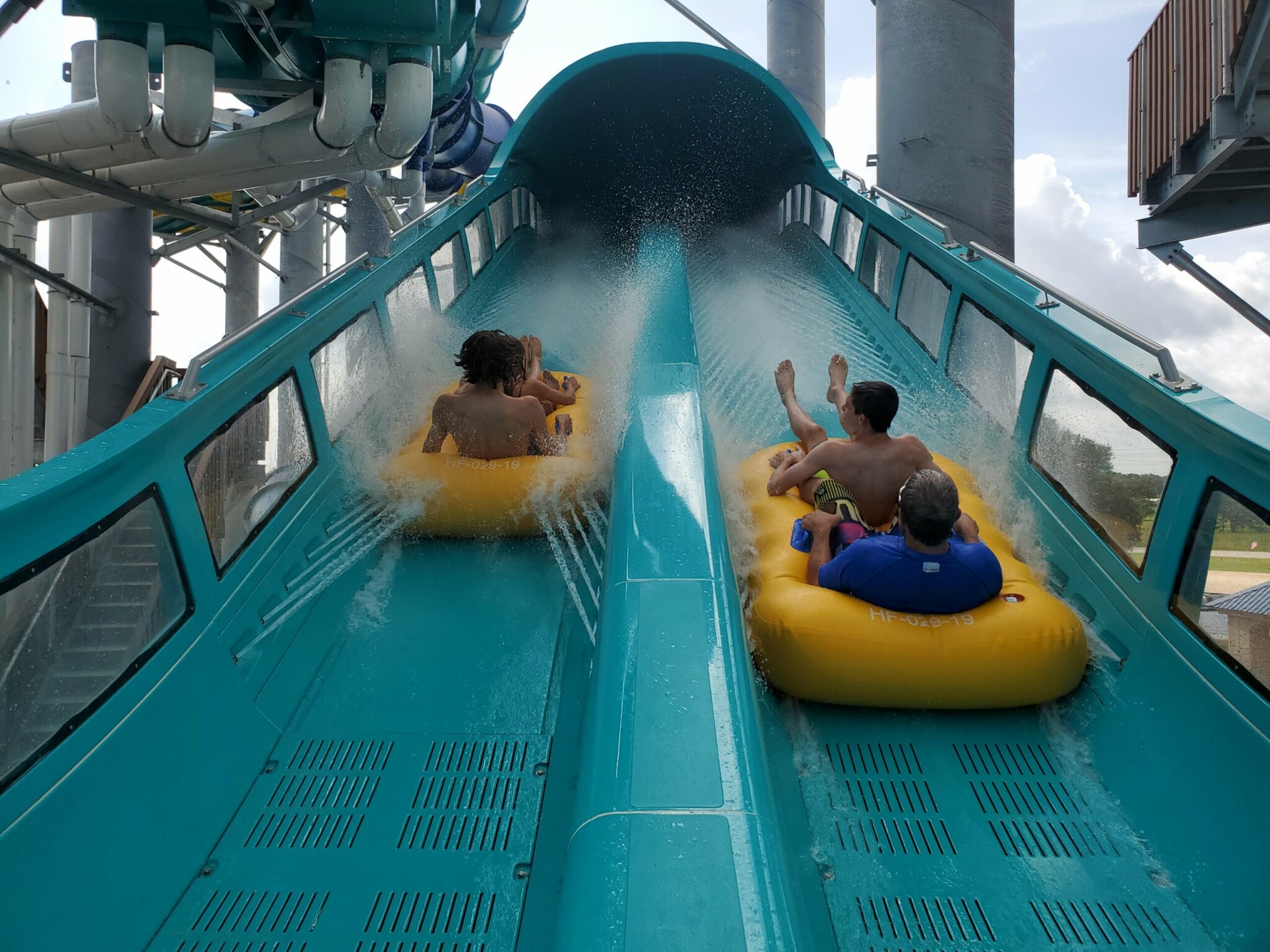 « Nous sommes ravis d'intégrer ces toboggans aquatiques de pointe à la Phase 3 de l'expansion de notre parc aquatique », déclare Olivia Wyrick, Directrice des opérations d'Aquaventure Dubaï. « Avec ProSlide, nous nous assurons que chaque toboggan aquatique soit le meilleur au monde dans sa catégorie, et nous sommes ravis de pouvoir proposer une véritable course à nos utilisateurs de l'Atlantis Aquaventure. »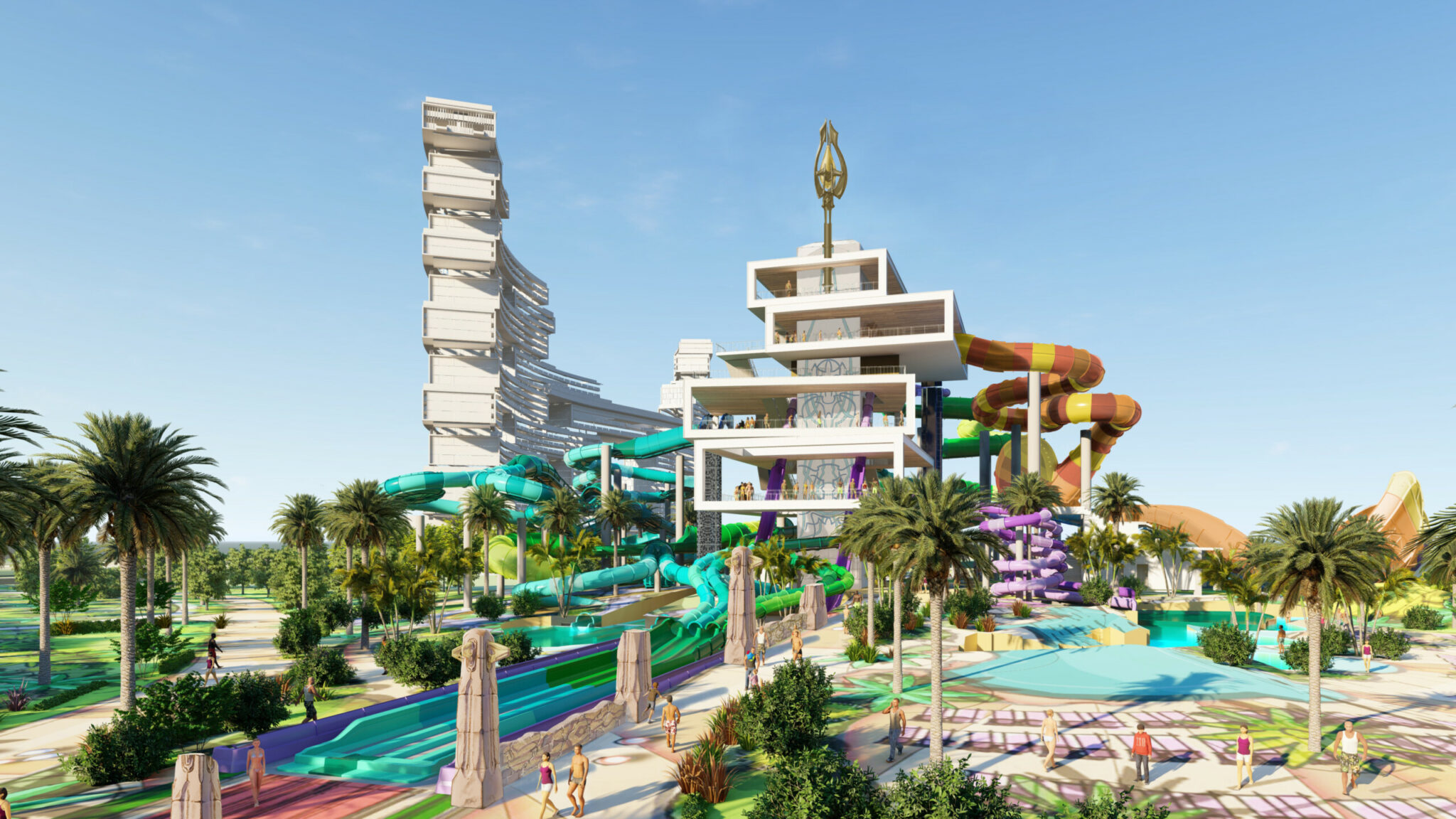 À propos d'Atlantis the Palm
Niché entre les eaux paisibles et turquoises du golfe Persique et la majestueuse ligne d'horizon de Dubaï, Atlantis, The Palm est la couronne de la mondialement célèbre Palm Island à Dubaï. Que vous séjourniez dans leur station balnéaire de renommée mondiale, que vous dîniez dans l'un de leurs restaurants de chefs célèbres et primés ou que vous veniez tester l'adrénaline du parc aquatique Aquaventure, vous découvrirez un monde différent de votre quotidien à Atlantis The Palm.
ProSlide
ProSlide est leader mondial dans la conception et la fabrication de toboggans aquatiques. Il fournit des attractions aquatiques de haute performance aux nouveaux parcs aquatiques et aux parcs en expansion dans le monde entier.
Depuis plus de trois décennies, ProSlide est à la tête du marché concernant l'innovation et la technologie dans le domaine des toboggans aquatiques avec plus de 100 prix et récompenses, emportant 15 prix IAAPA au Meilleur Toboggan Aquatique au cours des 18 dernières années, soit 5 fois plus que tous les autres fabricants réunis, et 4 fois le prix IAAPA IMPACT.
Vous retrouverez nos toboggans aquatiques les plus emblématiques dans les meilleurs parcs du monde, comme par exemple Disney, Universal, SeaWorld, Six Flags, Atlantis, Europa-Park, Siam Park, Great Wolf Lodge Resorts, Kalahari Resorts, Parques Reunidos, Premier Parks, et bien plus encore.
Pour de plus amples informations, veuillez contacter ProSlide en écrivant à [email protected]