Die ProSlide Technology Inc.® ("ProSlide") – der Branchenführer im Bereich Design, Technologie und Herstellung von Wasserbahnen – ist stolz darauf, einen neuen Designpatentschutz und eine Weltrekord-Erweiterung in Dubais Atlantis The Palm bekannt geben zu können. Atlantis Aquaventure Phase 3 ist die ehrgeizigste Wasserparkerweiterung der Welt, die eine außergewöhnliche Vision und die neueste Wasserfahrtechnik vereint. ProSlide ist stolz darauf, Atlantis' zuverlässiger Partner für Wasserbahnen in der Phase 3 zu sein.
Vor kurzem sicherte sich ProSlide den Designschutz für seine exklusive RallyRACER-Wasserbahntechnologie. RallyRACER ist der weltweit erste und einzige Kopf-voran-Mattenrenner mit mehreren RallyPOINTS – Rinnenabschnitten, in denen sich die Fahrer gegenseitig sehen und hören können. Mit den RallyPOINTS bieten die RallyRACER-Wasserbahnen ein echtes Rennerlebnis, da die Fahrer mehrfach zusammenkommen und sich trennen.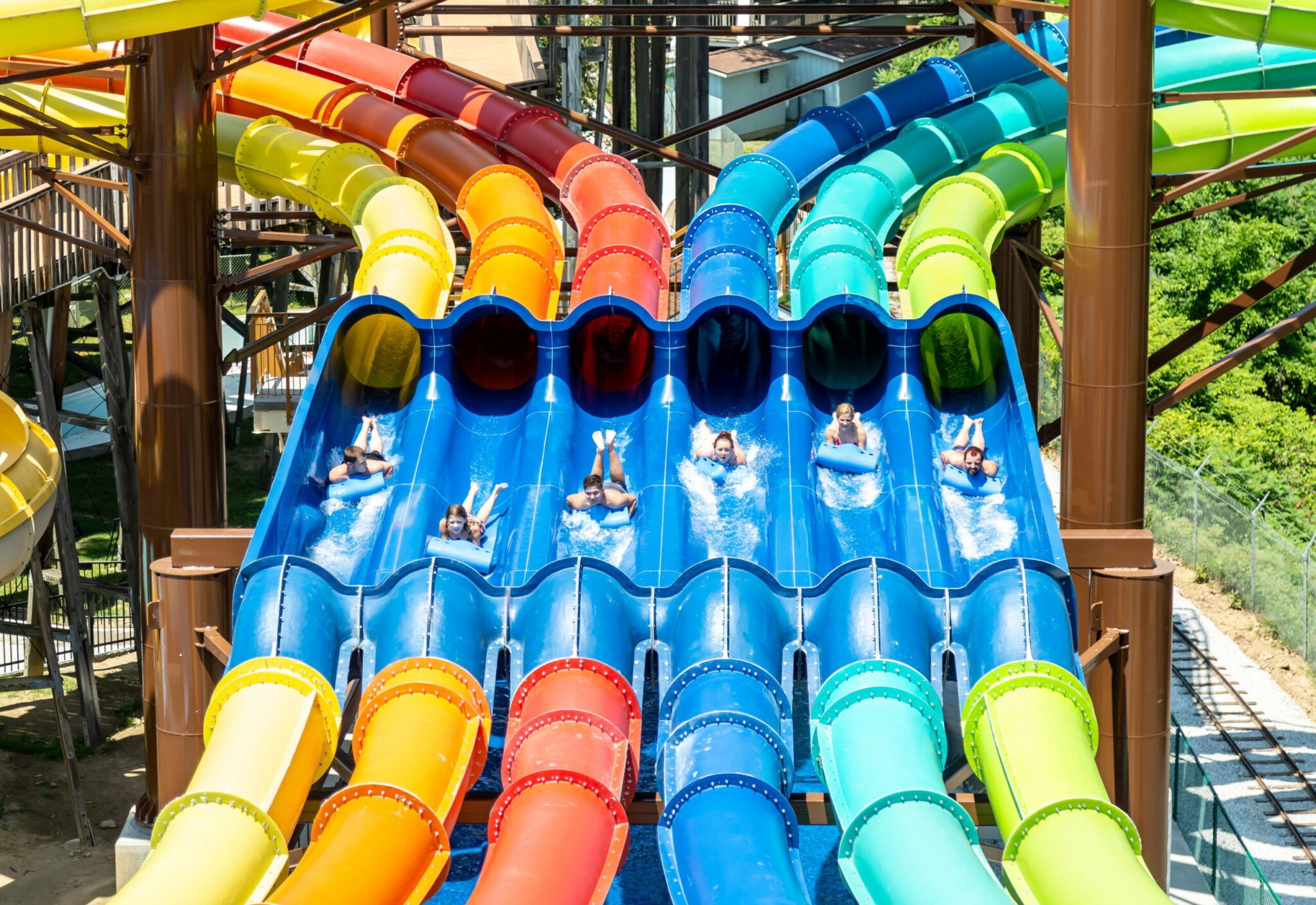 Die zum Designpatent angemeldete Dueling PIPElineBLAST ist die erste und einzige echte Duell-Wasserachterbahn der Welt. Deren Kopf-an-Kopf-Rinnenabschnitte bringen mit angetriebenen, bergauf führenden RallyPOINTS den Rennsport auf die Wasserachterbahn. Dank der vorherrschenden, mit dem IAAPA Impact Award ausgezeichneten Technologie (2019) wird Atlantis Aquaventure Dubai die beste Duell-Wasserachterbahn der Welt präsentieren.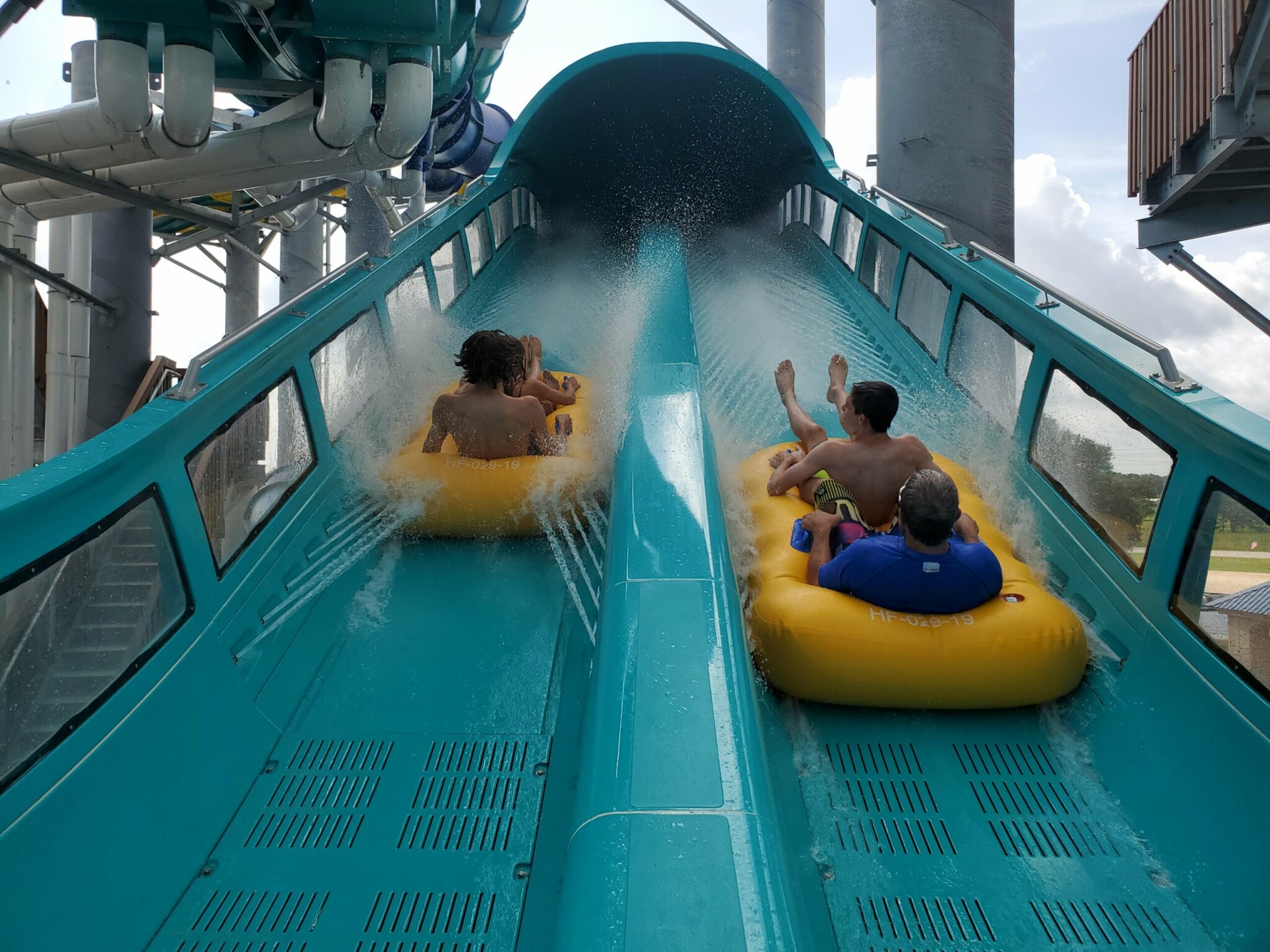 "Wir sind begeistert, diese branchenführenden Wasserbahnen in unsere Phase 3 der Wasserparkerweiterung zu bringen", sagt Olivia Wyrick, Director of Operations im Aquaventure Dubai. "Gemeinsam mit ProSlide haben wir sichergestellt, dass jede Wasserbahn die weltweit Beste ihrer Art ist, und wir sind begeistert, unseren Gästen im Atlantis Aquaventure echte Rennen bieten zu können."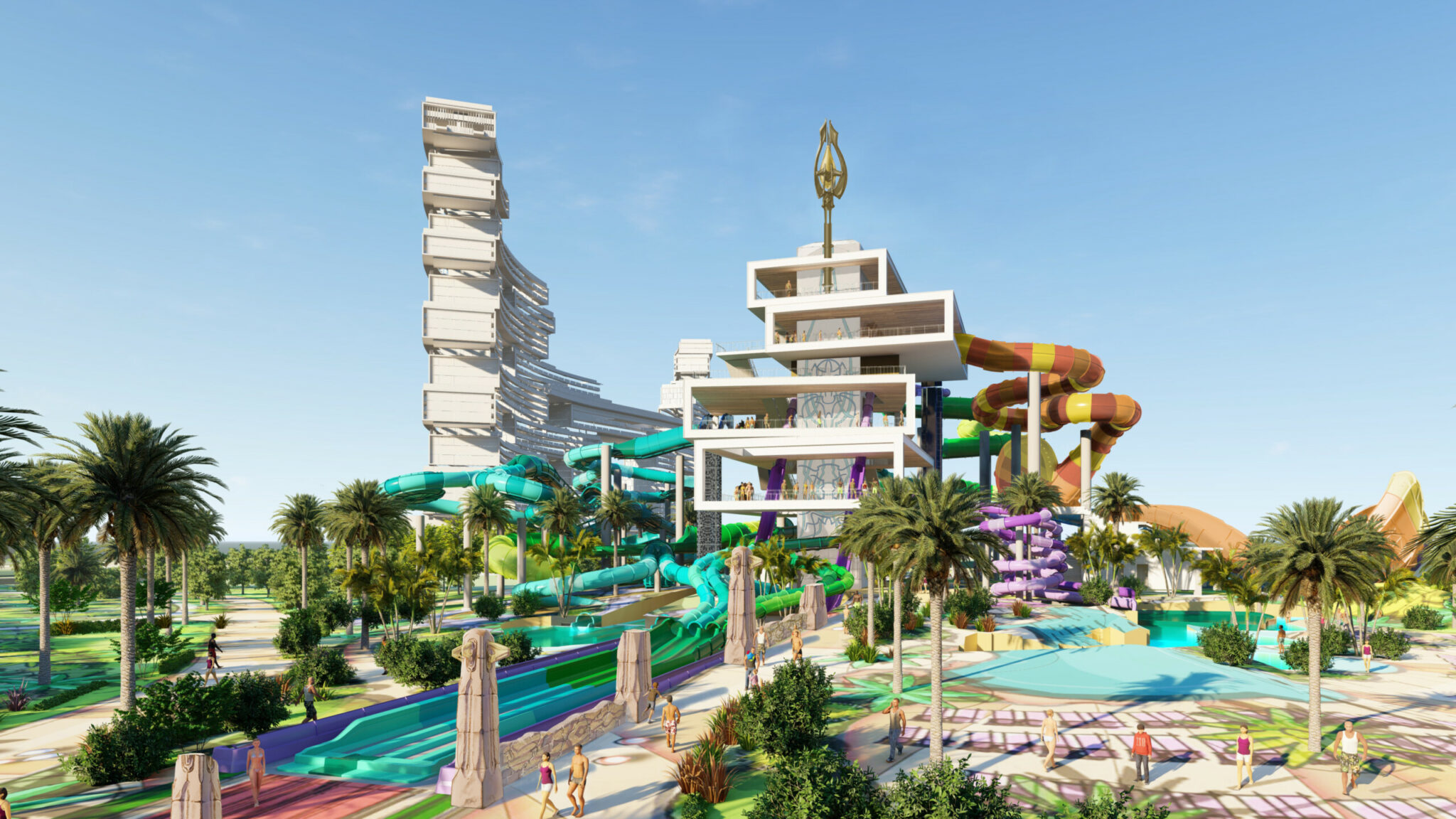 Über Atlantis the Palm
Eingebettet zwischen dem ruhigen, türkisfarbenen Wasser des Arabischen Golfs und der majestätischen Skyline von Dubai, ist Atlantis, The Palm die Krone der weltberühmten Palmeninsel in Dubai. Egal, ob Sie in dem weltberühmten Resort übernachten, in einem der preisgekrönten Sternrestaurants speisen oder sich im Aquaventure Waterpark austoben, im Atlantis, The Palm erleben Sie eine Welt fernab des Alltags.
ProSlide
ProSlide ist weltweit führend in der Entwicklung und Herstellung von Wasserbahnen und liefert leistungsstarke Wasserattraktionen für neue und expandierende Wasserparks auf der ganzen Welt.
Seit über drei Jahrzehnten ist ProSlide führend in der Innovation und Technologie von Wasserfahrgeschäften und hat über 100 Preise und Anerkennungen erhalten. In den letzten 18 Jahren hat ProSlide 15 IAAPA-Auszeichnungen für die beste neue Wasserbahn gewonnen, fünfmal mehr als alle anderen Hersteller zusammen, und nahm viermal den IAAPA IMPACT Award entgegen.
Unsere legendären Wasserbahnen boosten die besten Parks der Welt, darunter Disney, Six Flags, Premier Parks, SeaWorld, Universal, Parques Reunidos und viele mehr.
Für weitere Informationen kontaktieren Sie bitte ProSlide unter [email protected]