Die ProSlide Technology Inc.® ("ProSlide"), der Branchenführer im Bereich Design, Technologie und Herstellung von Wasserfahrgeschäften, freut sich bekannt geben zu können, dass das US-Patentamt ProSlide am 7. Juli 2020 ein zweites US-Gebrauchspatent (US-Patent Nr. 10.702.783 B2) für ihre preisgekrönte FlyingSAUCER®-Wasserbahn erteilt hat. Damit erweitert ProSlide ihr umfangreiches Portfolio von 17 FlyingSAUCER®-Patenten in 8 Ländern weltweit.
Der FlyingSAUCER® ist ein innovative Hochgeschwindigkeitseinrichtung, welche die Art und Weise, wie man sich in einer Wasserbahn dreht, neu definiert hat. Bis heute wurde der FlyingSAUCER® in über 40 Wasserparks weltweit installiert, darunter SeaWorld, Six Flags, OCT, Siam Park, Holiday World und Splashway – der Gewinner des IAAPA IMPACTA in 2019 (Sheridan, Texas).

"Die innovativen Eigenschaften des FlyingSAUCER® sind schon bei seiner ersten Installation – im Jahr 2015 als SINGHA im Siam Park – zu sehen (und zu spüren)", sagt Ray Smegal, Chief Commercial Officer. "Bei ProSlide konzentrieren wir uns unermüdlich darauf, Wasserparks durch innovative Wasserfahrtechnik zu verändern. Die FlyingSAUCER®-Patente unterstreichen unser Engagement für Forschung und Entwicklung und stellen sicher, dass sich unsere treuen Kunden in ihrem Markt differenzieren und schützen können."
ProSlide hat schon lange erkannt, wie wichtig geistiges Eigentum ist und wie es ihren Kunden hilft, deren Wasserparks zukunftssicher zu machen. Durch die Absicherung ihres geistigen Eigentums wird ProSlide allen geschützten Wasserbahnen und -parks mehr Sicherheit, Rentabilität und Differenzierung bieten.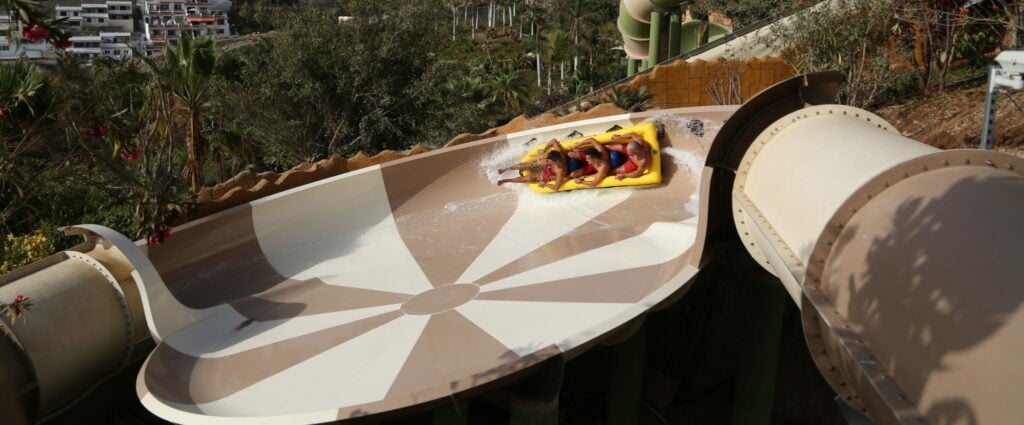 "Beim Schutz unseres geistigen Eigentums geht es darum, die Investitionen unserer Kunden in Wert und Innovation zu schützen", sagt Greg White, ProSlides Director of Product Line Management and R&D. "Sie vertrauen ProSlide, weil wir die innovativsten Wasserbahnen anbieten, die einen unübertroffenen Unterhaltungswert und Sicherheit für die Gäste bieten. Die innovativen FlyingSAUCER®-Patente repräsentieren viele Jahre der FlyingSAUCER®-Entwicklung und ergänzen unser branchenführendes Patentportfolio.".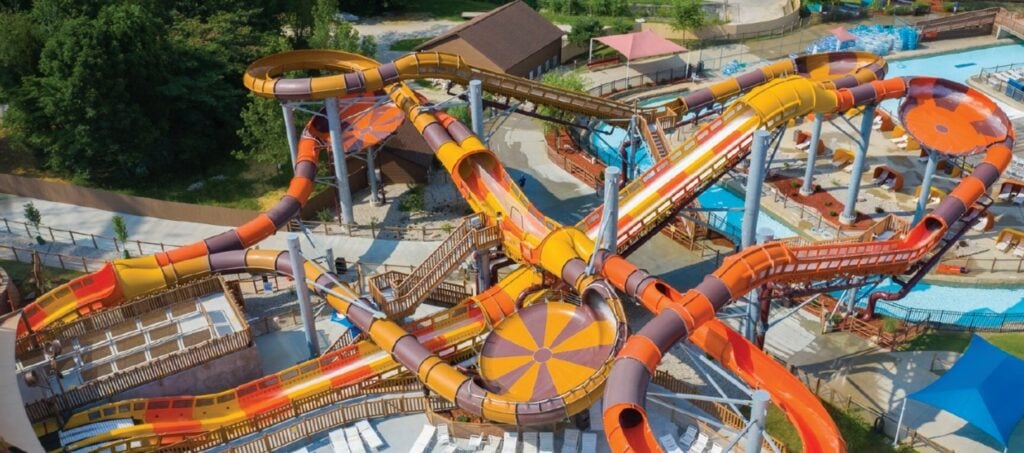 Über ProSlide
ProSlide ist weltweit führend in der Entwicklung und Herstellung von Wasserbahnen und liefert leistungsstarke Wasserattraktionen für neue und expandierende Wasserparks auf der ganzen Welt.
Innovation und geistiges Eigentum gehen Hand in Hand. Seit über drei Jahrzehnten ist ProSlide führend in der Innovation und Technologie von Wasserfahrgeschäften und hat über 100 Preise und Anerkennungen erhalten. In den letzten 18 Jahren hat ProSlide 15 IAAPA-Auszeichnungen für die beste neue Wasserbahn gewonnen, fünfmal mehr als alle anderen Hersteller zusammen, und nahm viermal den IAAPA IMPACT Award entgegen.
Für weitere Informationen kontaktieren Sie bitte ProSlide unter [email protected]